Located across the Blue Lagoon from St. Georges', that capital in Grenada, Port Louis Marina is the perfect destination to stay when cruising the Southern Caribbean.
Known to be one of the most authentic Caribbean Islands, Grenada is home to some of the most exquisite cruising routes in the Southern Caribbean, and Port Louis Marina offers premium berthing facilities for yachts and superyachts throughout the year.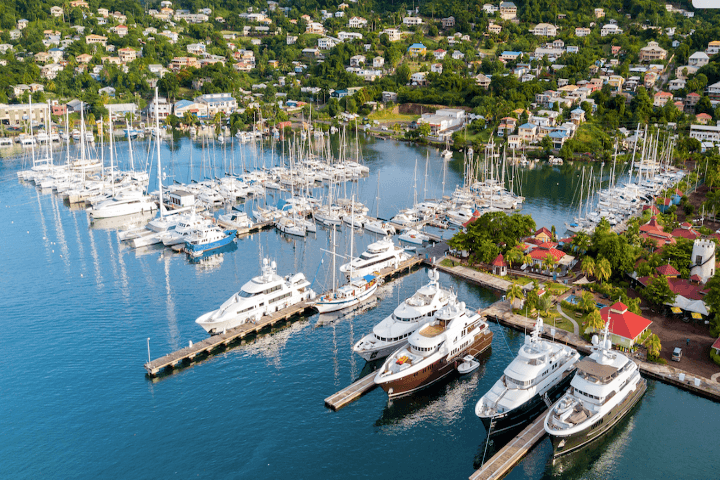 With outstanding facilities including 24hr security, 50Hz and 60Hz electricity, power, side to moorings, washrooms, chandlery, laundry, and a swimming pool and bar and restaurant onsite, the team are welcoming and friendly during your stay.
The marina is a short tender ride from one of the world's most beautiful beaches; Great Anse. Famous for being one the of the largest stretches of white sand. Some of Grenada's lesser-known spots include Black Bay Beach on the west coats of the island. Here the sand is jet black and sparkles like a bed of diamonds. Another favourite beach to visit if Levera Beach on the North East of the island, and from now until August, if you are lucky, can often see leatherback turtles crawling on to the beach en mass to lay their eggs.
The team at Port Louis Marina will gladly assist you with planning extra activities you might like to include to your visit to Grenada. Some of the popular attractions in Grenada include the Gouyave Nutmeg Processing Station and the River Antoine Rum Distillery (the oldest functioning water-propelled distillery in the Caribbean). A trip to the local market at St. Georges is not to be missed, along with specialist walking tours to see the tropical waterfalls.
Grenada also has some great dive spots, including some amazing wrecks including Bianca C, about a mile from Grand Anse beach. Onsite at Port Louis Marina, EcoDive is recommended as your scuba diving partner, and can offer you a special rate as berth holders at the marina.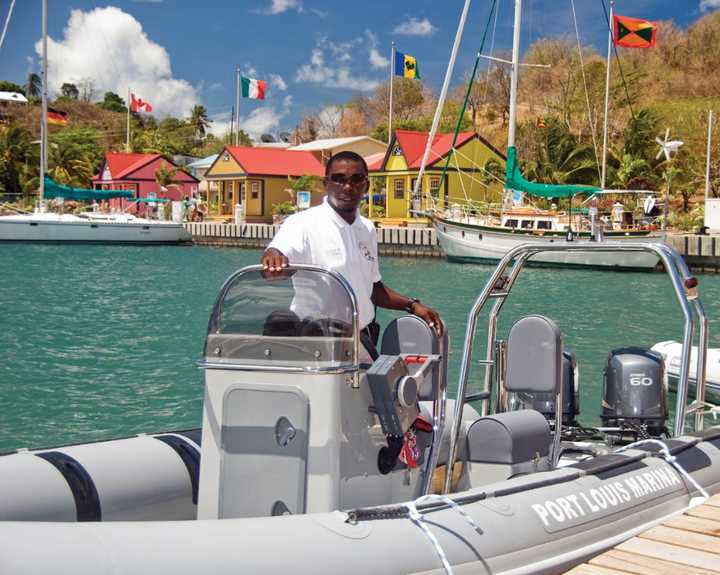 Zara Tremlett, CMM, Marina Manager comments,
"For those who are in the Caribbean now, and undecided as to where to go next, we would welcome you here in Grenada! With outstanding cruising destinations to experience, availability at our marina with premium facilities, and a number of local and authentic activities to enjoy on land, we hope that our team can welcome you and you can profit from our very special berthing offer."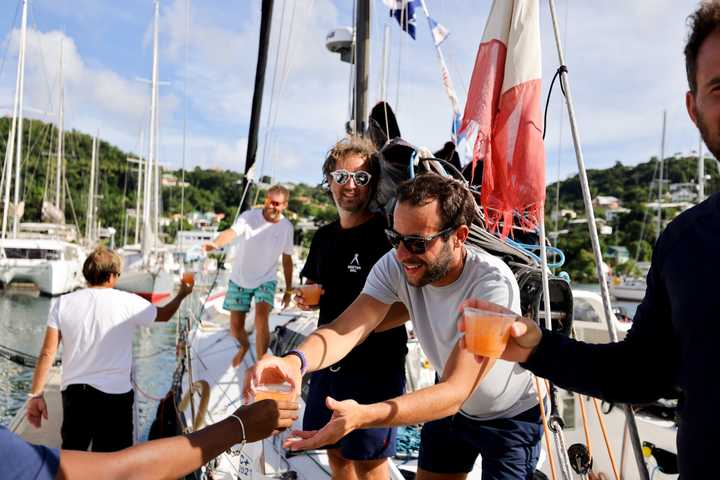 Having recovered from a fabulous 3 months at the marina hosting a plethora of exciting yachting events include 200 boats from the ARC+, exotic racing yachts from RORC, the intrepid Viking Explorers, the regional Billfish Tournament and the island's favourite Grenada Sailing Week, we are forging plans ahead to include an active Caribbean season again in 2022/23.
Book now to visit Port Louis Marina this May & June, and receive a special 10% off your mooring fees.*
*T&C's apply. Subject to availability.