This summer season, there is a great opportunity to be together more.
Let the award-winning Cesme Marina be the destination of choice helping form a strong bond between you, your family and friends.
With you, Cesme Marina is committed to offering the very best in marina facilities. We are inspired by your adventures and stories of why you visit Cesme and our Eastern Mediterranean Aegean shores; tell us more! We wish to be a part of your treasured memories and welcome you to our beautiful marina destination soon.
As an Annual Berth Holder, be reminded about the exclusive offers available to you:
Extend your Annual Berthing Contract and WIN:
Extend your Annual Berthing Contract and enjoy additional FREE months:
Under 20M LOA – entitled to 2 months free
20M to 25M LOA – entitled to 3 months free
Over 25M+ LOA – entitled to 4 months free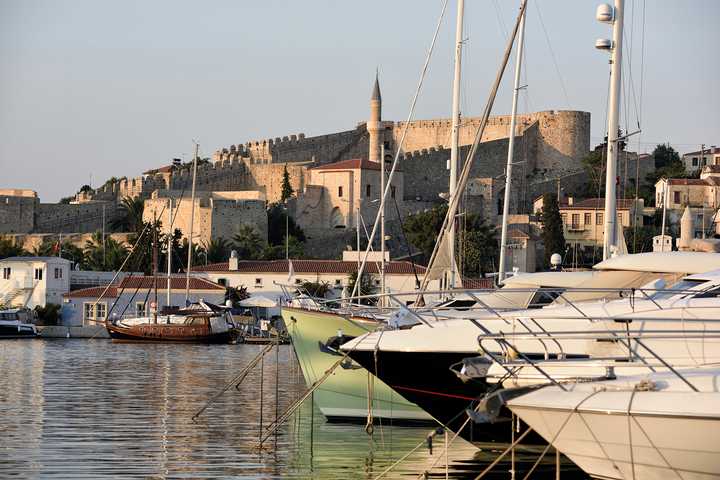 Plan and Adventure, and enjoy CRUISING CREDIT:
Plan an adventure & enjoy Cruising Credit. As a Çeşme Marina Annual Berth Holder, you can receive extra days for your next year's annual contract. (*minimum 28 days continuous cruise)
We want for you to explore the Aegean Seas, so whilst you enjoy your next adventure away from Cesme Marina between 1st April and 30th September, we will give you all of your cruising time away as an additional time to your new 2019/2020 berthing contract.
All you have to do is:
Notify Çeşme Marina front office in advance by e-mail
of your intended cruising dates.
Confirm your dates with Front Office upon your departure.
If your cruise is shortened or lengthened this is no problem, just give Front Office plenty of notice so that the berth you normally occupy is available when you return.
The Cesme Marina LOYALTY CLUB:
As a Reward for your Loyalty, and with amazing privilege and offers to be had, make sure you become an Annual Berth Holder. We are keen to share with you all the exceptional added value including promotions, offers and complimentary berthing to help encourage your decision to berth with us.
Some of the fantastic added benefits include;
PAYMENT BENEFITS AND OPTIONS

EXTEND YOUR BERTHING PERIOD WITH FREE ADDITIONAL MONTHS

VIP DISCOUNTS FOR YACHT OWNERS

FREE SERVICES

RESTAURANT SPECIAL DISCOUNTS

CRUISING CREDITS

FRIENDS AND FAMILY DISCOUNTS

PARTNER MARINAS

FLEXIBLE CONTRACTS

EDUCATIONAL SUPPORT

EAYK MEMBERSHIP
(T&C's apply)
For more information, about Annual Berthing at Cesme Marina, click here.