CarBlu Malta Malta's latest boutique Yacht Charter company based out of Grand Harbour Marina hosted their debut event at the iconic start for the Rolex Middle Sea Race last Saturday the 17th of October.
Boasting front row seats from the best location in the marina, guests were treated to optimal viewing of the race with the magnificent backdrop of Fort ST Angelo as their surrounding views.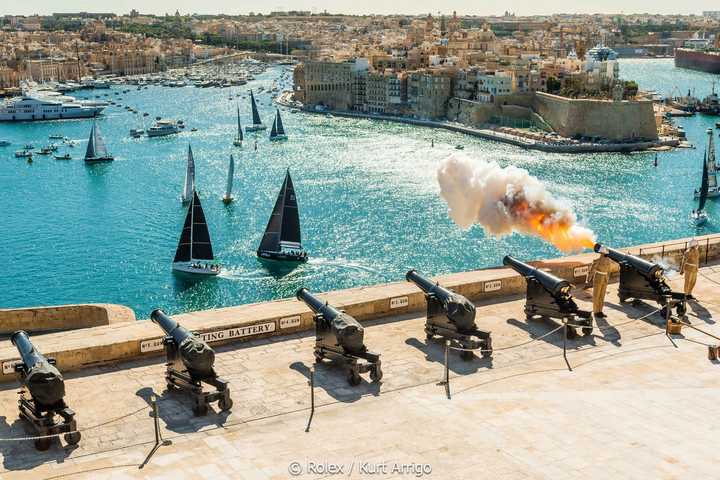 Emma Cassar, Events & Marketing Manager at Grand Harbour Marina comments;
''This is by far the busiest day on the harbour, and with regulations being what they are, this was a fantastic event to be able to view the race from the luxury and comfort of a superyacht.''
It was a glorious sunny day on the water with force 4 north westerly winds creating a whitecap strewn view beyond the breakwater, sufficient enough to allow crews to clear the line with relative ease. With 50 boats making up a total of 7 starts, guests where given quite the show metres away from the start line.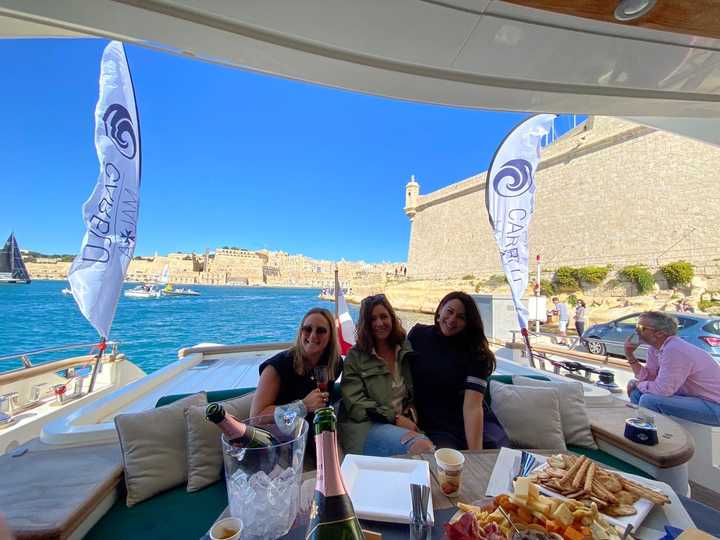 Jamie Houston, Managing Director, CarBlu Malta, comments;
'When setting up Carblu Malta I wished to find an iconic location that offered sheltered berthing with high quality services from an equally efficient marina staff and organisation. Grand Harbour Marina and Malta offered us all this and more and we look forward to growing our fleet within the marina."