This summer, Cesme Marina has opened an Arts and Cultural Programme, offering berth holders and visitors to the marina an exceptional review of art and sculpture at the beautiful Turkish marina destination, Cesme.
Artist Murat Güney is the award-winning oil painter who lives in both Izmir and Cesme. A graduate of the Department of Painting of Dokuz Eylul University, he is also a member of the UPSD (International Association of Art).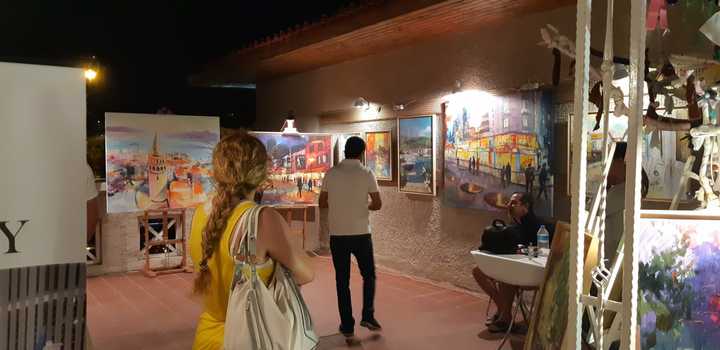 Much of Murat Güney art and sculpture is inspired by the experiences of being within Cesme Marina and his works are drawn from the flora, fauna and people associated with Cesme.
The art and sculptures are available for everyone to purchase from the Wishes Tree at Cesme Marina Commercial Area until the end of this week. The exhibition will then take a short break, returning 9th-15th August and then again 26th August to 1st September.
Cesme Marina is pleased to be encouraging an arts and cultural programme to develop the associations around the historic landscape of Cesme and the promotion of local and traditional artists in the area of Izmir and Cesme.
Cesme Marina Summer Arts & Culture Dates for your Diary to ensure you don't miss out;
Ceren & Murat Güney – Painting and Sculpture Exhibition (13-22 July)
Illumination and Miniature Art Exhibition (16-25 August)
Ceren & Murat Güney – Painting and Sculpture Exhibition (26 August-1 September)
To book a berth at Cesme Marina, click here.