Grenada boasts some of the most idyllic Caribbean beaches, conveniently located close to Port Louis Marina.
During your stay at Port Louis Marina, there is every excuse to enjoy a day or two on the most glorious sandy beaches, enjoying the Caribbean sunshine.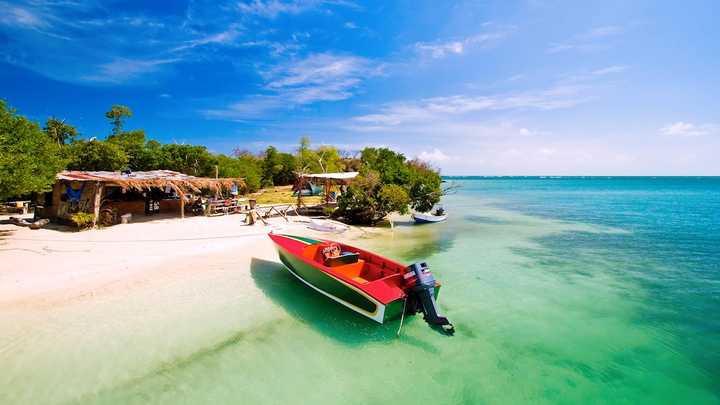 Take me to the Beach...!
Grand Anse Beach – Closest to Port Louis Marina and with sensational views. Although a beach that everyone frequents to, the beach is big enough for you to find an uncrowded spot. Head towards the southern end, near to the Spice Island Beach Resort as its often quieter.
Morne Rouge Beach (or BBC) – located in one of the most sheltered spots in Grenada, this beach is positioned lose to a number of small hotels and villas on the hills encompassing the bay. Only in-the-know tourists visit this beach but can get busy with day trip boats from cruise liners. The water is tranquil; and calm and perfect for families with young children.
Magazine Beach – A large and wider beach than typically found in Grenada, the Aquarium Restaurant bookends the beach with the Grenadian by Rex Resorts. Weekdays, this beach is pretty quiet but with a busy BBQ at Aquairum every Sunday its often busiest at the weekends.
La Sagesse – With a strip of lofty palms perfectly shading the sand in front of the property, this beach is a long crescent of soft golden sand set back of a deep bay on Grenada south coast.
Bathway Beach – Part of the Levera National Park, Bathway Beach is a mile-long beach of windswept sands. On the Atlantic side of the island where frigate birds fly over the waves. If you visit, pop by and see the Levera Pond, which is part of the national park. Levera Pond is rich in birdlife, and Levera Beach is a beautiful tract of golden sand that acts as an important nesting spot for turtles.
To book a berth at Port Louis Marina this season, click here.