While Camper & Nicholsons Grand Harbour Marina is still considered as one of the finest home ports in the Central Mediterranean with top quality shore side support and facilities, The Maltese Islands are fast becoming a top charter destination in themselves.
With an idyllic lifestyle and gorgeous climate, those who know Malta love it, others must experience it to fall in love.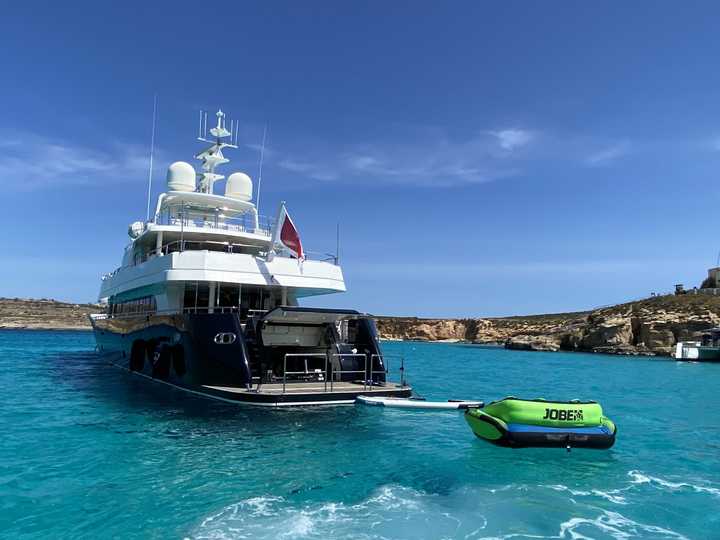 The magic of the Maltese islands can be found in every cobbled street, every sandy beach, in its cuisine but most of all with its people. Friendly, charismatic, and generous are three words which sum up the Maltese culture and this is certainly reflected in their hospitality towards sightseers to the island who feel as though they have visited a home away from home.
Steeped in history, the islands are famous for their record days of sunshine, meaning chartering a yacht is something which is accessible year-round and with so much to offer, there is something to suit all guests onboard.
We caught up with Local Yacht Charter Company CarbluMalta, who spent a glorious week cruising the Maltese Islands on luxury 43M Superyacht, Lady in Blue. Here is a sneak peak of what they got up to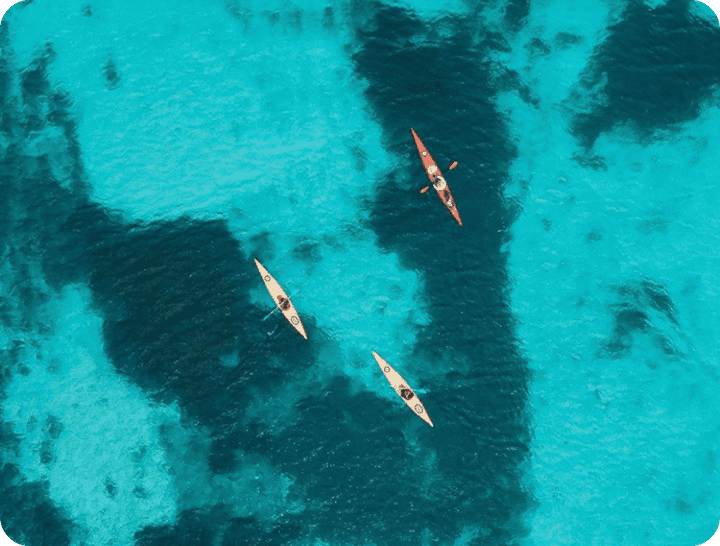 Day 1
With just a short 15 minute drive from Malta International Airport, you are immediately blown away by the stunning backdrop of a World Heritage UNESCO site as you arrive to your yacht berth at the stunning Camper & Nicholsons Grand Harbour Marina.
Soak up the surrounding environment, take a walk around the bustling promenade full of restaurants and chic café's or simply relax on the back deck while being catered to by 5* crew onboard M/Y Lady in Blue. Allow the day to fade away into the evening where you will be treated to a superb 3 course meal by your very own onboard chef and local foodie enthusiast, cooking with only the freshest of seasonal ingredients tailor made to your preferences.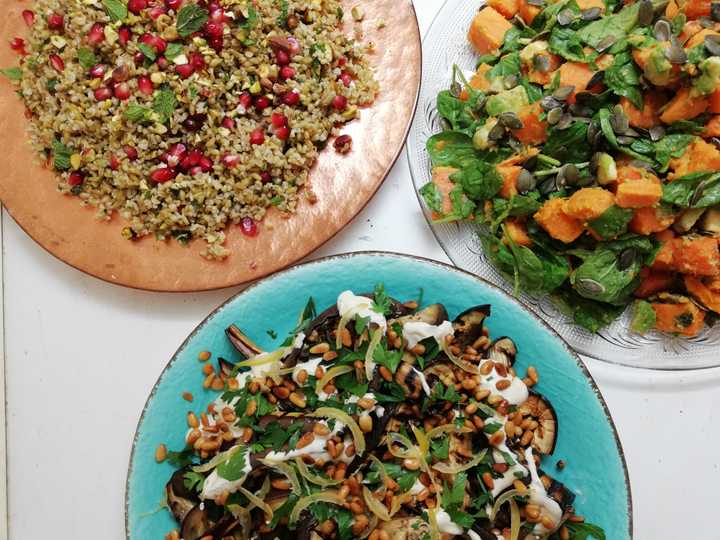 Day 2
A visit to Malta would not be complete without trip to the old capital city of Mdina. Better known as Malta's Silent City, Mdina is surrounded by fortified walls and sits on top of one of the highest hills in Malta guaranteeing 360-degree views of the whole island. Once inside the city walls, cobbled streets are lined with noble houses, chapels, palazzi & cathedrals. A light lunch was enjoyed after a wine tasting tour at the stunning Ta' Betta Winery, where guests discovered more about local wines and cuisine.
The evening ended with a Gin Tasting onboard hosted by FRANKS, who showcased their signature Gins from the GNIBRU collection inspired by Malta's heritage and environment.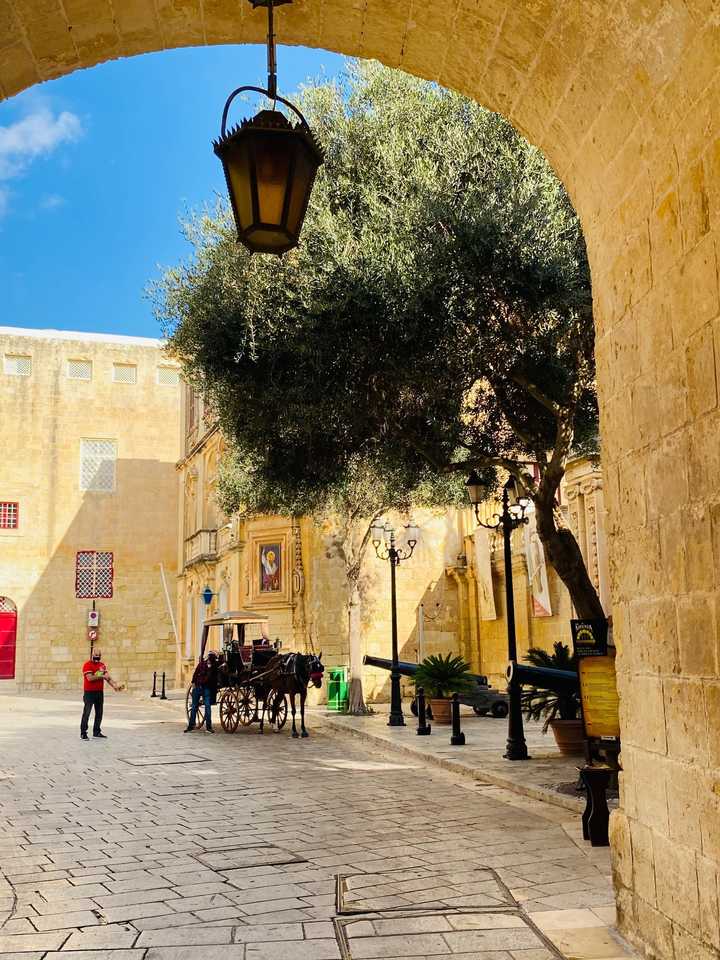 Day 3
Guests started off the morning with a round of golf at the Royal Malta Golf Club, located just 10 minutes away from Grand Harbour Marina and adjacent to The Marsa Sports Club housing 19 tennis courts, 5 squash courts, swimming facilities, croque, fitness studios and more. This was then followed by a 5 minute tender ride across the Grand Harbour to the Capital City of Valletta, which held the esteemed title of Europe's Capital of Culture in 2018.
This baroque jewel is a thriving city that can be easily explored by foot to discover the many great restaurants, cafes, quaint shops, stunning architecture and breath-taking views. To really appreciate the history of the city, a trip to The Malta Experience is a must, an audio-visual show telling the dramatic story of the islands' 7000 year history.
The evening ended with an onboard dinner hosted by Terrone, Grand Harbour Marinas newest restaurant combining rustic charm with contemporary regional cuisine handpicking only the best in local, organic produce.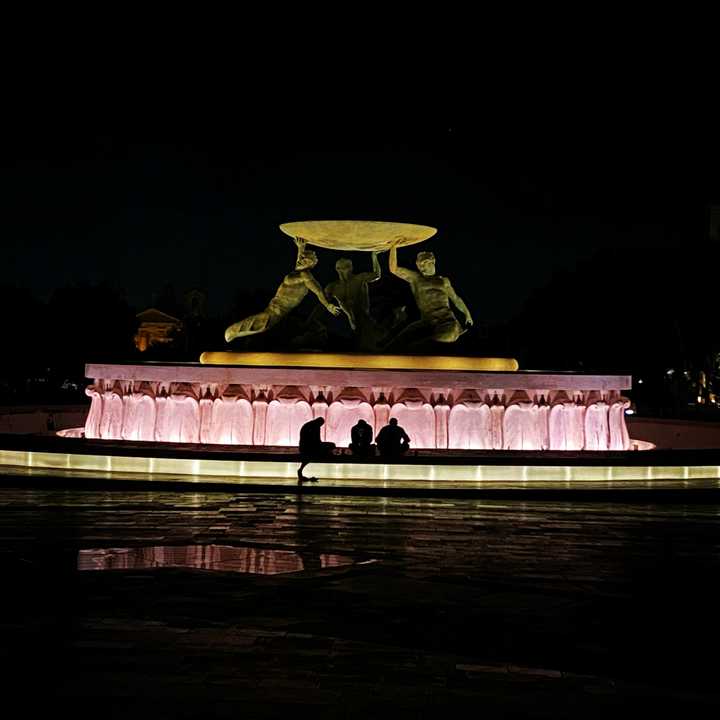 Day 4
Wake up on anchor to the stunning views of Comino's Blue Lagoon. A perfect location for all water sports or simply swimming and snorkelling in these crystal-clear waters with over 15M of visibility to the sandy seabed beneath. This breath-taking coastline, ringed by sea cliffs and caves is perfect for hiking up to the Comino Tower built in 1618 as a look out for pirates. Spend the day on the water keeping a look out for dolphins along the way.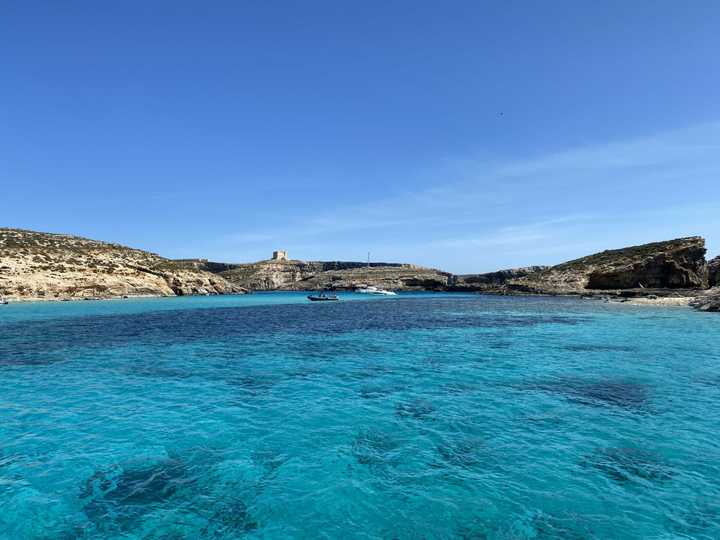 Day 5
Malta's neighbouring island of Gozo is also worth the visit whether on land or by sea. An island boasting a pristine coastline, untouched walking trails , traditional farmhouses and rural landscapes. Those wanting to explore the island the unconventional way had quadbikes waiting for them on arrival, perfect for getting round the whole island and up to the fortified Citadella originating from Medieval times when the city was transformed into a castle.
However, Gozo's attraction stretches well beyond the villages and countryside. In fact, Gozo is one of Europe's top diving destinations with numerous wrecks for divers to explore creating optimal breeding conditions for marine life.
No yachting trip is complete without a champagne dinner, pairing various vintages of Veuve Clicquot with only the freshest in local cuisine, the perfect end to an adventurous day of island exploring.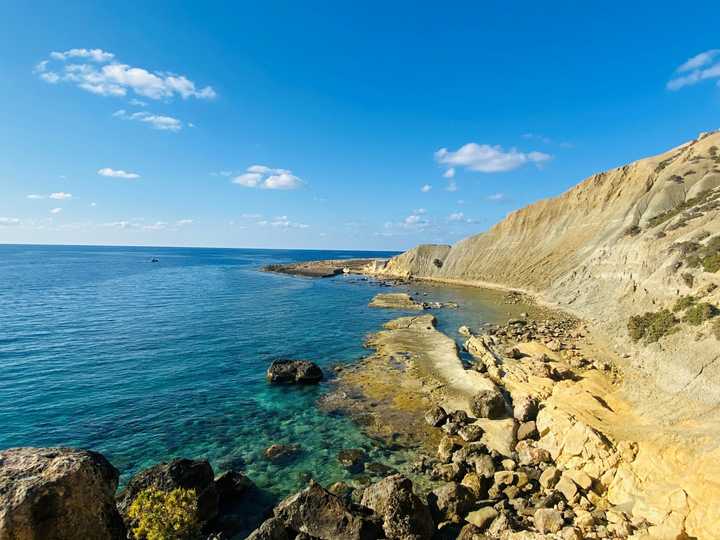 Day 6
With over 300 days of sunshine, yacht owners and charter guests can make the most of Malta's warm, clear Mediterranean Sea and sandy beaches year round. Golden Bay, is surrounded by natural dunes and cliffs on which is perched a 17th century watch tower built by the Knights of Malta. Located on the North of the island of Malta, this stretch of coastline also includes Riviera Beach and Gnejna Bay all of which boast spectacular sunsets over the horizon.
A sunset dinner onboard awaited the guests with an impressive 9 course degustation dinner, taking them on a culinary adventure and tantalising their taste buds with each mouth-watering course. The Maltese cuisine reflects the islands history and heart. Bursting with flavour and colour, each dish reflects the influence of many civilisations who occupied the Maltese islands over the centuries.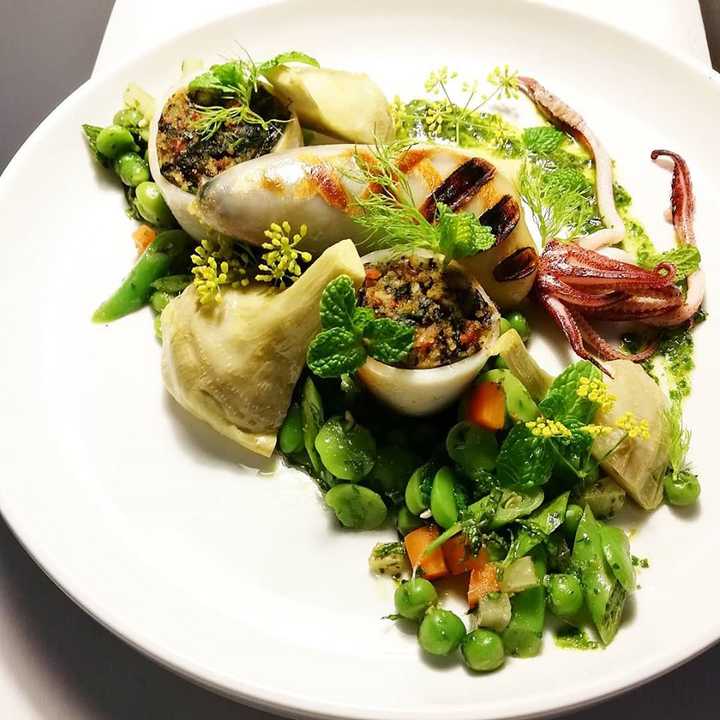 Day 7
Get to know your home berth which is situated within Malta's Three Fortified Cities , the oldest of which is Birgu, the home of Camper & Nicholsons Grand Harbour Marina. Often referred to as 'the cradle of Maltese History' this city is famed for being the first home of the Knights of the Order of St. John, who settled on the island in 1530. Nearby attractions also include Esplora, the islands planetarium and Fort Rinella. Live music accompanied the guests for their final night onboard showcasing the best in local talent.