Today marks a pivotal moment for Greek developer Mirum Group as sales are launched at Elounda Hills, Crete's first branded residential resort.
The breathtaking 138-acre site on the north east coast of the island is being sensitively developed in collaboration with nature-inspired lifestyle hotel brand, 1 Hotels.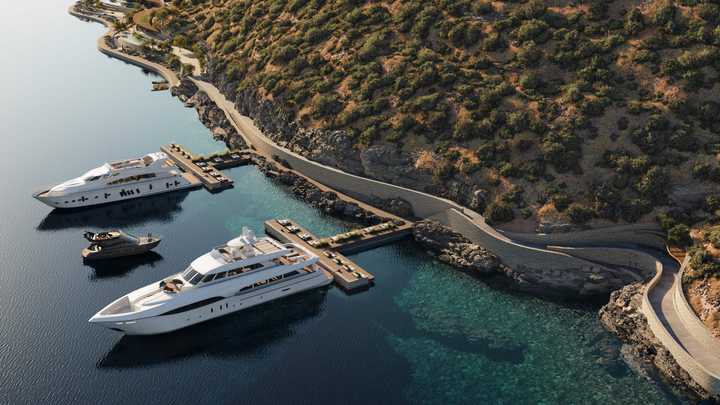 This first release of sales sees the launch of 25 apartments and villas, ranging from 882 sq.ft. to 3,422 sq.ft. Spacious one-bedroom Hilltop Residences start from €495,000 and detached family Villas with views of Mirabello Bay start from €1,800,000.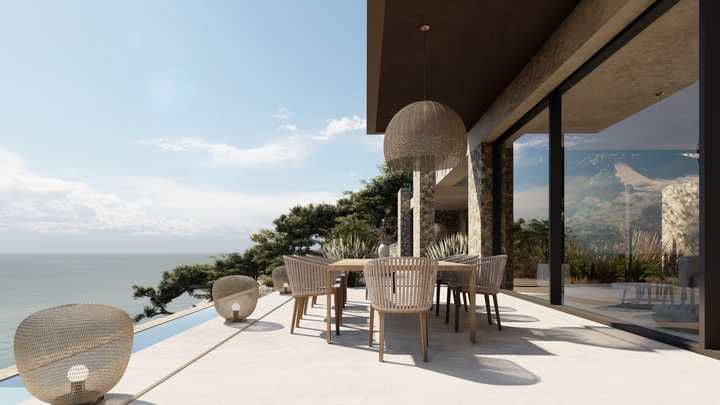 Situated between the city of Agios Nikolaos and the traditional fishing village of Plaka, the town of Elounda is the definition of quintessential Cretan living. Featuring views of the historic islet of Spinalonga, crystal clear waters and family-run restaurants, this coastal town is a magnet for holiday-makers year after year. Set across an ancient amphitheatrical hillside and overlooking the pristine waters of the Aegean Sea, Elounda Hills is primed to become the leading ultra luxury sustainable resort in the Mediterranean, with the residences introducing a level of contemporary design and specification not before seen in Crete. Designed by award-winning European architects in line with sustainable BREEAM and LEED practices, each home will be powered by renewable energy sources and showcase biophilic design inspired by authentic Cretan architecture. Locally sourced materials that respect the environmental and cultural context of the setting will be showcased throughout, and surrounding botanical gardens filled with indigenous flora aim to promote the health and wellbeing of residents.
The branded residences at Elounda Hills have been masterplanned in tiers which embrace the natural curvature of the landscape and optimise the sensational views. A complete range of real estate is available:
At the most elevated position lie the Hilltop Residences; one and two-bedroom turnkey
homes with balconies and floor-to-ceiling windows and panoramic views
● Next, sit the two and three-bedroom Terrace Villas, offering convenient access to the resort's facilities. Beautifully appointed, each home benefits from lofty ceilings, a landscaped garden, expansive terrace, swimming pool and private parking with EV charging point
● Nestled at the heart of the resort are some of its largest branded residences, the Mirabello Villas, which offer generous family accommodation (three to five bedrooms). With unobstructed sea views, these homes offer the finest indoor-outdoor living, with three architectural styles for buyers to choose from. Located on large detached plots, the Mirabello Villas offer maximum privacy with spacious terraces, large swimming pools, landscaped gardens and private parking
● At the southernmost point of the resort lie the two and three-bedroom residences of the Marina Collection, overlooking the promenade, marina and beach club. With large terraces and plunge pools, these homes are ideally suited for those looking to soak up the atmosphere of the vibrant marina lifestyle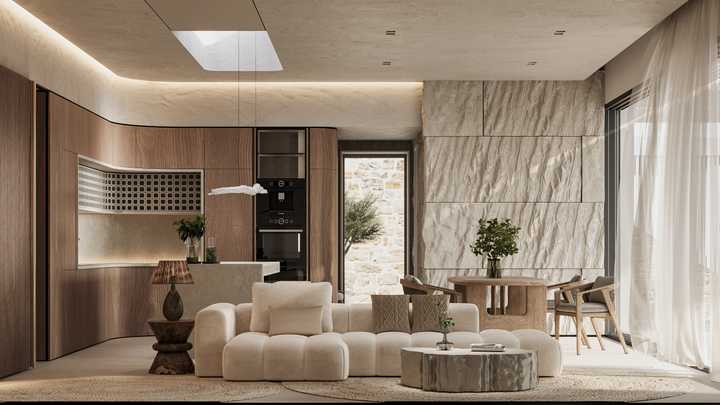 Alongside the private residences, homeowners will enjoy a wealth of lifestyle facilities within the
resort; a 123-key 5* hotel by 1 Hotels with Bamford Spa and wellness centre, a newly constructed Camper & Nicholsons Marina branded marina with additional mooring for large yachts, private sandy beach, watersports centre, tennis courts, kids' club and teens' lounge. There will also be a 14-key boutique marina hotel by 1 Hotels, retail Piazza with shopping boutiques, workspace and a dozen lively restaurants and bars.
As an independently owned and operated luxury marina, Elounda Hills Marina will form part of the Camper & Nicholsons Marinas network. Elounda Hills will be a branded Camper & Nicholsons Marina, providing the marinas clientele an enhanced choice of premium services and facilities, as offered at other Camper & Nicholsons Marinas destinations.
Angelos Angelidakis, CEO, Mirum Group, comments; "We are delighted to announce the launch of sales at Elounda Hills, a project that has been many years in the making. Our partnership with 1 Hotels and other world-leading brands will set a new benchmark for real estate in Greece and put the island on the map as an international luxury destination. The resort also benefits from the island's robust infrastructure, including the new Kastelli International Airport which is set to open in 2026. A short 30-minute drive away from Elounda Hills, this will make year-round access to Crete easier than ever."
Buyers at Elounda Hills will benefit from 12 months' complimentary property management services by 1 Hotels, discounted rates on in-resort restaurants and services, and preferential rates at all 1 Hotels globally. Purchasing a branded residence at Elounda Hills will also allow buyers to apply for Greece's Golden Visa programme, entitling them to a Greek passport and Visa-Free access to the Schengen area. Early buyers will receive a complimentary electric car upon delivery of their home. Apartments at Elounda Hills start from €495,000 and Villas from €1,800,000. Phase 1 is scheduled for completion in 2026.
Sales enquiries: Ricardo Severini, Global Sales Director. Tel: +30 698 045 50 44 / sales@eloundahills.gr
UK agents Sphere Estates and Savills.
For more information, visit www.eloundahills.gr
To enquire about berthing at Elounda Hills, click here.