Laura Harrison, Communications & Marketing Manager at Camper & Nicholsons Marinas is one of three Yachting Venture Ambassadors in the 2nd cohort.
The Yachting Venture start up accelerator supports entrepreneurs that want to bring innovation to the yachting industry, through a fixed-term 10 week programme that includes mentorship, connections and educational content.
As a chosen Yachting Venture Ambassador, you commit to being a part of the 10 week accelerator programme, offering marine knowledge and expertise to the start-ups in the latest cohort.
It is an immersive experience, aiming to accelerate the growth of early-stage ventures by compressing years' worth of learning into just a few months. The 2nd cohort currently has 26 marine company start ups.
Laura Harrison comments,
"I am delighted to be a Yachting Venture Ambassador and so keen to offer my time, knowledge and expertise. A lot of people have helped me in my career, to which I am so grateful, so I hope this opportunity allows me to give back in some way."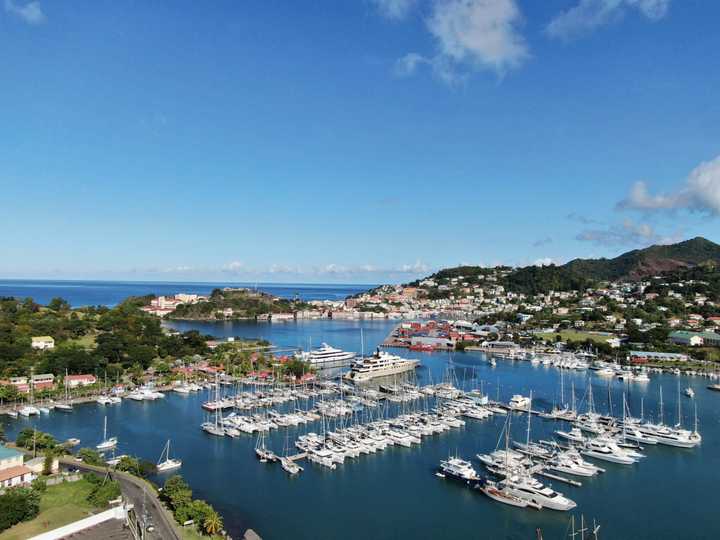 Other Yachting Venture Ambassadors include;
Andrew Jameson, Head of Superyacht Loss Adjusting at MatDan – Andrew is the Head of Matthews Daniel Superyacht loss adjusting. He assists Owners and Insurers with investigating and presenting claims following losses. Since starting at MatDan, he has taken the yacht division to all corners of the globe, both with the loss locations and also from his client base, working with Insurers internationally. Andrew is a committee member of the Royal Ocean Racing Club, a race officer, a World Sailing Offshore Safety Inspector and a guest lecturer at Solent University.
Michael DiViesti, Finance at Sea Ray Boats – Michael DiViesti works for Sea Ray Boats where he is the finance lead for the Sykes Creek manufacturing facility that produces models such as the flagship Sundancer series. He is a Certified Public Accountant who holds both a master's and a bachelor's degree in accounting from Butler University and is currently an MBA candidate at The University of Chicago Booth School of Business.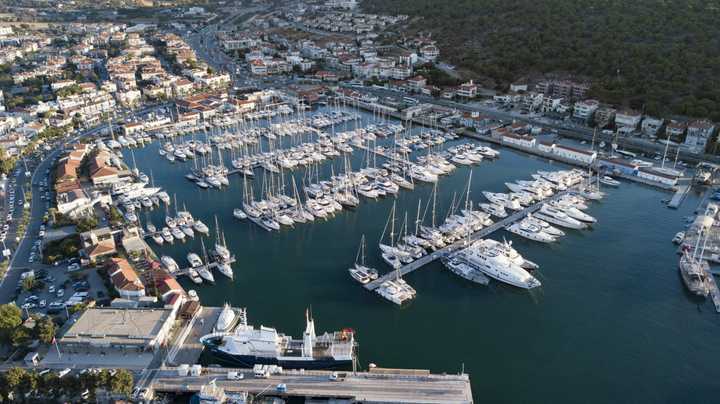 Laura has 14 years working in the marine and yachting industry, starting her career with Sunseeker London Group heading up their PR and marketing team.
Laura continues,
"My career started as soon as I left University and I was ecstatic to start working for Sunseeker in London. I took great learnings from working for such an aspirational luxury yachting brand, manufacturing some of the world's finest motor yachts. The company was great fun, and the customer experience always came first. Being a part of the 'Sunseeker Family' really was the dream job!"
Laura gained further experience working for a yachting broker agency in London, until finding her role at Camper & Nicholsons Marinas as their Communications and Marketing Manager, supporting a number of premium marina destinations around the world.
"Camper & Nicholsons Marinas is a legendary marina owner and management company. I absolutely love the diversity of helping tell the story behind each marina, knowing that the destinations are bolstered by the extraordinary Camper & Nicholsons premium brand image, steeped in heritage and excellence. The marina consultancy projects are incredibly special, as it is amazing to know that what you and the team are planning and designing right now, is helping shape the future of our marine industry, including leisure and travel trends, to shipyards, and even superyachts in build."
Gabriella Richardson, Founder of Yachting Ventures comments,
"The expertise of the Yachting Venture Ambassadors are vital throughout the stages of the cohort, they offer unrivalled experience, connections and advise to help fast track new marine business. We are delighted to have such a passionate group of yachting professionals offering their insight."
To find out more about Yachting Ventures, or be a part of the next cohort, click here.
Yachting Ventures is supported by mentors including; Tim Hamilton, Lurssen ● Jessika Angarita, PACTA ● Matt Ovenden, Borrow A Boat ● Hadleigh Ford, SwipedOn ● Merijn de Waard, SYT ● Rose Damen, Damen Yachting ● Lauren Cotton, Cotton Crews ● Joseph Adir, WinterHaven ● Sarah Colbon, Consultant ● Onno Ebbens, ACREW ● Edward Thomas, Gym Marine ● Marcela de Kern Royer, Consultant ● Sipke Halbertsma, Feadship ● Sophia Tutino, ST Yachting ● Henry Burkitt, Kraken Travel ● Charlie Birkett, Y.Co ● Anissa Mediouni, E&V Yachting ● Steven Myers, YATCO ● Sherif Labib, PwC and BlueInvest ● Nathan Heber, Boatyard ● Bert Fowles, IGY Marinas