Congratulations to FRA DIAVOLO, the first ARC+ arrival to Port Louis Marina, Grenada.
The yacht crossed the finish line, setting a new course record for the ARC+ leg 2 to Grenada, with an elapsed time of 9 days, 5 hours 26 minutes and 49 seconds.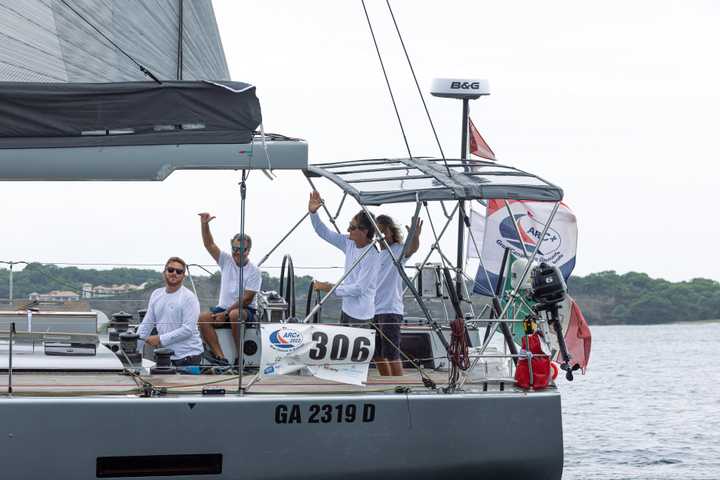 The crew were jubilant as they celebrated their achievement at a dockside arrival ceremony with Zara Tremlett, General Manager of Port Louis Marina and Alyssa Bierzynski representing the Grenada Tourism Authority. One of the crew, Giulio Gatti, said that the crew had a tough but exhilarating passage from Mindelo, S. Vicente of the Cape Verde islands to Grenada. "We were racing along, reaching speeds of over 20 knots in sometimes confused seas and at night. There were times when we were certainly not in our 'comfort zone'."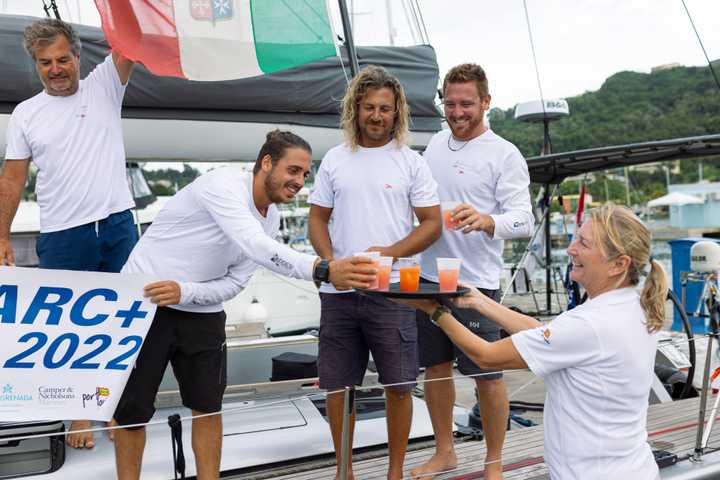 The next yacht across the finish line was the Outremer 51 catamaran Piment Rouge which was the victor in a one on one match race with the identical Outremer Helia 2. The two crews had almost stuck hull to hull with each other, taking a mostly northerly route, since they set off on leg 2, 10 days ago. Such was the closeness of the two crews that, having crossed the finish line Piment Rouge took the reciprocal course and went back to accompany Helia 2 across the finish line.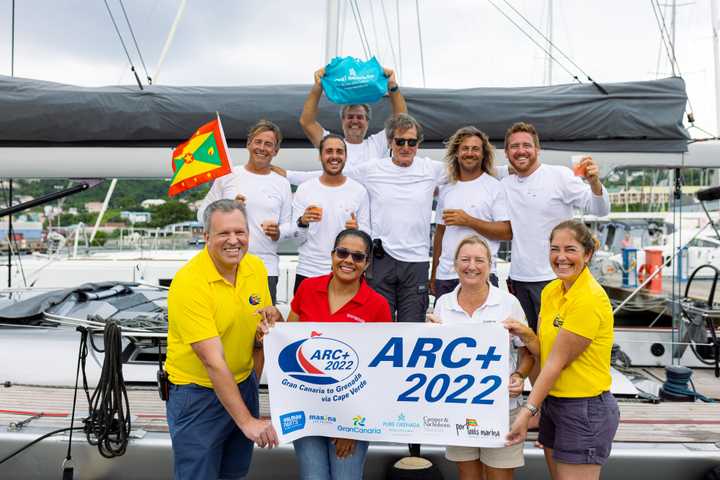 Both skippers Pierre and Rob enthusiastically reported crossing the finish line and announced their arrival in Grenada. A close bond had developed between the crews and this was evident as the two catamarans arrived in the marina and went to visit and celebrate with one another at the berth.
Booking a berth online for Port Louis Marina is easy here!
All pictures by Arthur Daniel.