It has been long understood within the marine industry and its customers, that boating offers some of the most isolating experiences more freely on water than anywhere else. The sea provides a perfect environment for staying isolated.
Throughout the pandemic, Cesme Marina has always been welcoming yachts in to the marina, however, international yachting traffic was stopped, and is still not allowed. Even national yachting traffic is still not allowed to Izmir, but it is anticipated to be opened in the next 15 days, or so.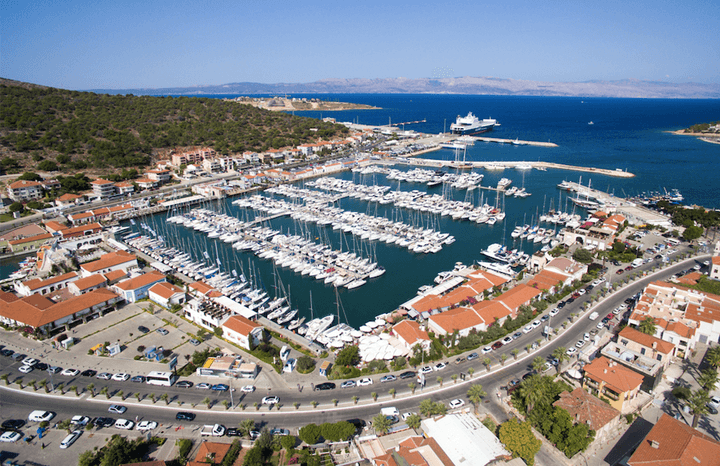 To help manage the affects of the pandemic within the marina, a skeleton work force ensured the safety and security of our berth holders' boats. Rules and regulations around health and safety at Cesme Marina will continue to be closely monitored, by consolidating government advice and implementing further disinfection, cleaning, fire measurement, social distancing, and PPE requirements.
The mood is currently cautious, however, the demand of people wishing to use their boats has increased significantly and will further do so when the quarantine ban is lifted.
Cesme Marina has adapted some of extra and thoughtful services in the marina and now offers the following;
3-year Long-Term Lease – Commit to 3 years berthing at Cesme Marina and receive a 15% discount on annual berthing fees
A Looking-After Service – Boat owners can request this service from the marina teams to check and monitor our customers boats throughout the year. Including Bimini covers, dingy controls, bilge pumps. Small maintenance jobs can be passed to the onsite boat yard.
Pre Check-In Service – Upon making a booking online, you can register your information including, insurance, certificate of registry and ID card. The aim is to minimise documentation and save time for guests.
Bora Ergezgin, Operations Manager comments,
"Cesme Marina continued operations in a way to protect the health of our employees and customers. When the curfew and quarantine implementations came into place, there were many cancellations for haul-outs, and many uncertainties around spring and summer cruising plans. This, thankfully, did not last long and Cesme Marina has continued to function according to the government guidelines and protocol."
The marina quickly initiated a skeleton marina team onsite, with all other employees who could work from home, started to work from home, some continue to do so. With this strategy the marina has not been interrupted and has continued to offer the best service to our berth holders and commercial tenants.
Can Akaltan, Marina Manager, comments,
"Our customers have remained our top priority during this unprecedented time, so we have continued communications with our loyal customers. Phone, email and social media have been the most effective and responsive. We have intended to remind our customers that we are still functioning as a marina, and on site, and here to help with any queries they may have. We have been pleased to share government information relating to curfew and quarantine."
To find out more about the 3 year long-lease availability, contact Bora Ergezgin directly. To book a berth at Cesme Marina, click here.