EAYK - The first race leg of the Çeşme Marina Winter Trophy took place in Çeşme Marina.
The first races of the Winter Trophy, which consists of 6 race legs in total, started on 29-30 January with the participation of a total of 41 boats, 6 of which are Support and 35 IRC classes.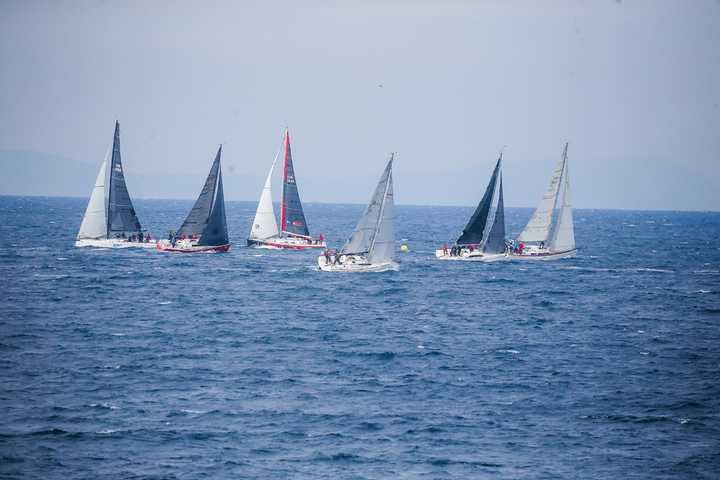 The second round of races are to take place from Cesme Marina this weekend.
EAYK-Çeşme Marina Commodore Akif Sezer comments,
"In order to encourage the participation of all sea lovers and valuable teams, we announced that we would not be charged for the first race leg of our trophy. It was a great motivation for all of us to come together with 41 boats in the first race of the new year, which was beyond our expectations. We hope that we will continue to increase participation until the last race leg, which will take place at the end of May."
On the first day of the trophy, after the registrations and briefing, the races started with the start sign of Çeşme District Governor Ünal Çakıcı. Despite the cold weather conditions, the teams, who could not fully compete for a long time, completed the day by making 2 races on the Geographical – 2 and A2 routes. On the second day, the teams that left Çeşme Marina and met at the start line to run a single race, completed the Geo – 2 route with the decision of the referee committee to change the route for all classes and returned.
Cocktail Held at Kepler Marin
At the cocktail held at Çeşme Marina Kepler Marin, after EAYK Commodore Akif Sezer's presentation the plaques to Can Akaltan – former General Manager of Çeşme Marina- and Kemal Oğul, Melih Erkel and Bora Özer former members of the EAYK Board of Directors,  the race teams came together and enjoyed the event.
Bora Ergezgin General Manager at Cesme Marina commented,
"It was exciting for all of us that the teams came together again in this race leg with high participation. We hope that the first leg, which was completed with 3 races, was an event enjoyed by all the racers. We would also like to thank our esteemed District Governor Ünal Çakıcı, who gave the start of the Winter Trophy race, for his support." he stated.
Awards on the Next Race Leg
ARKAS COMET-A in IRC-A0 class, TEAM LINEA ROSSA in IRC-A1 class, ZAMAZINGO in IRC-A2 class, YEDİÇERİLER in IRC-A3 class, PERLE WHITE in IRC-B1 class, OLIMPOS-ANKARA SAILING CLUB in IRC-B2 class and DUYGU 7 in Support Class were the first.
The award ceremony will take place on February 19-20, 2022, alongside the second race leg of the trophy.
*Race photos were taken by Emre Tazegül.