Camper & Nicholsons Grand Harbour Marina in Malta aid a successful restoration of the Charles Sammut's Sails and Dolphins monument, located at the Vittoriosa Waterfront, and severely damaged during the great storm in 2018.
Malta is renowned for its public monuments and memorials which contribute to our country's culture and enrich the aesthetics of public areas.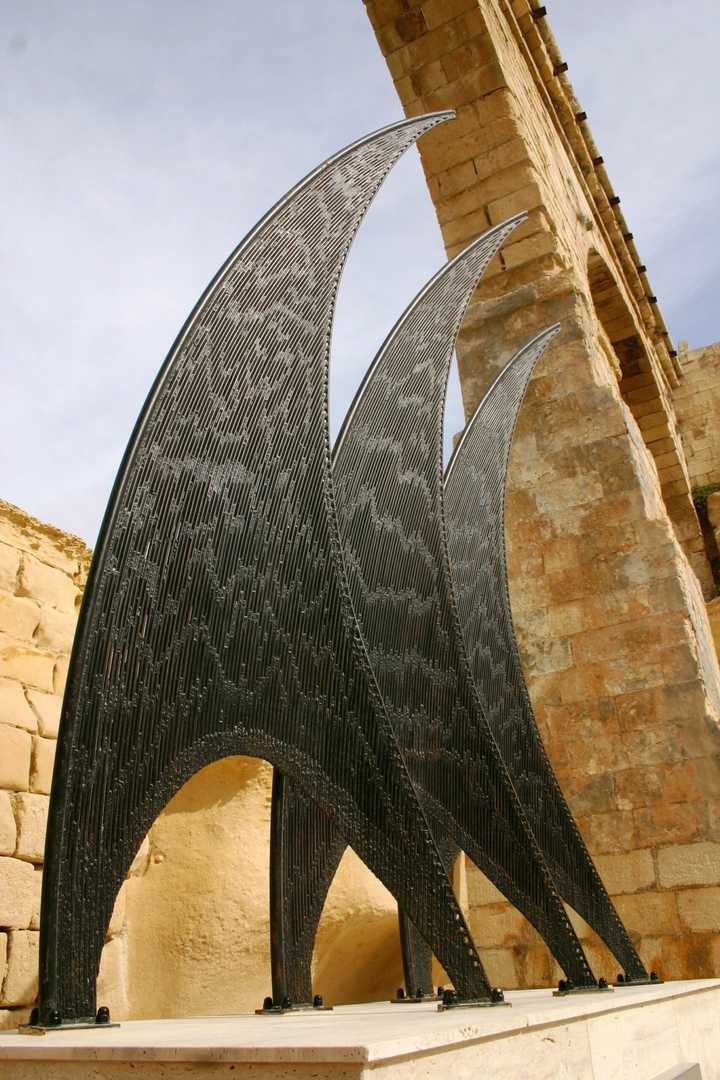 Thankfully, the Association of Saint Angelo Mansions Owners (AMSO) through the initiative of two of its members, Roy Bertuello and Barry Hurley, felt that action needed to be taken.
"Grand Harbour Marina where more than happy to assist in such a fantastic idea, by providing the logistical manpower to complete the project. It was fantastic to see how such initiatives can bring a whole community together."
The concept behind the monument is based on three of the four classical elements – water; earth and air – which are an inherent part of Grand Harbour Marina. The seawater washing against the surrounding shores of the neighbouring Three Cities of Vittoriosa, Senglea & Cospicua represent the earth element. Air is symbolised by the windblown sails of boats and ships that, throughout the years, have dominated the Grand Harbour. Lastly, the shape of the three sails is also evocative of dolphins, whose playful and friendly nature also resembles that of the Maltese culture.
Former president, Ugo Mifsud Bonnici, was also present on the day and had nothing but words of thanks and praise for all parties involved in the restoration.
Emma Cassar, Events & Marketing Manager at Grand Harbour Marina:
"We have been so delighted to help assist in the restoration of something so special, and iconic in the marina. The monument is so eye-catching and is often a focal point for visitors to the marina to see. It is great to see the monument fully restored!"