SB20 racing is an ever-growing sport around the world and which is steadily becoming a favourite to the sailing enthusiasts of the Maltese Islands.
This season, Grand Harbour Marina have teamed up with The SB20 Malta Association to bring a healthy racing calendar which has generated a lot of interest to the yacht crew winter berthing at the marina wishing to get out on the water.
Last weekend's event was hosted by Grand Harbour Marina with Emma Cassar joining the race committee boat out on the water supporting the crew involved.
Emma Cassar, Events & Marketing Manager at Grand Harbour Marina commented:
"Grand Harbour Marina are more than happy to accommodate the class as much as possible. It is a fantastic sport run by passionate individuals. It is also great to see resident crew participating week after week and even former Captains of ours, who fly in specifically to take part in the race."
Last weeks races saw a fresh north westerly wind with a choppy sea state making for an exciting few days on the water. The shifty wind conditions gave the sailors plenty of options across the racecourse and often saw boats splitting away from each other on the upwind leg, but the fleet would compress again for some competitive mark rounding's. Day 2 brought an increase in wind speed and wave height, but this was not to deter the fleet from pushing hard.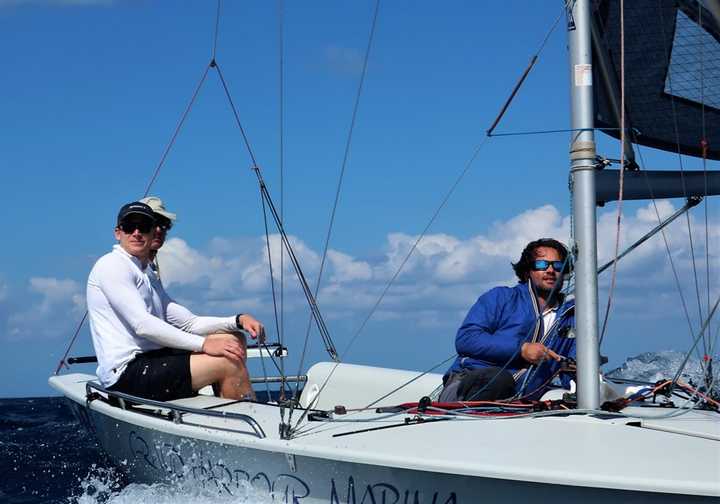 Sam Banting, crew on SY BARONG comments;
"This was my first time sailing and racing on an SB. It's great to be given the opportunity by the marina to take part in such activities and represent the GHM team. This style of racing is extremely intense especially in such weather conditions but a super fun sport and excellent way to be part of the local sailing community."
Robert Ciantar, Founding Member and Class Association Secretary comments;
"The success of such events and initiatives does not only rest with any committee but on the participation by the local sailing community."
The main aim of the association is inclusion for the love of the sport, in fact members encourage all yacht crew and sailing aficionados to take part at any level.
We look forward to seeing the popularity of the sport extend with our own crew and continue to show our support to the dedicated members of the association.
To be apart of all the fun taking place at Grand Harbour Marina, Malta, click here to book a berth.