Camper and Nicholsons Marinas is proud to welcome you to the newly refurbished Port Louis Marina, Grenada – the premier destination in the Southern Caribbean for yachts and superyachts, and now available with Berth Ownership.
With increased demand for superyachts around the world, Port Louis Marina is offering a select number of long-lease berths for ownership, offering convenience and security in a year round safe destination, and a sound long-term investment.
A WORLD CLASS MARINA – A YEAR-ROUND DESTINATION
Camper & Nicholsons Port Louis Marina is set against the natural lagoon adjacent to Grenada's picturesque capital, St George's. Ideally placed in the Southern Caribbean, safely situated below the hurricane belt, the marina offers berthing for yachts and superyachts up to 100m alongside. The marina presents internationally renowned Camper & Nicholsons' excellence in service and facilities, as well as comprehensive vessel support services.
The marina is on one of the Caribbean's few unspoilt, authentic and genuine Caribbean locations, ideally positioned for exploring the bays and anchorages of the Grenadines. With extensive cruising itineraries, outstanding activities and entertainment from diving, rainforest-clad mountains and the warmest welcome in the Windward Islands.
AN ISLAND OF CHARM AND NATURAL BEAUTY
Known as the Spice Island, it's a place of warm, welcoming people and a thoroughly chilled-out atmosphere. This verdant island has for centuries been a major source of nutmeg, cloves, ginger and cinnamon.
The capital, St. George's, is widely considered to be the most beautiful city in the Caribbean. Its sheltered horseshoe-shaped harbour is fringed by multi-coloured warehouses and the vibrant red roofs of the traditional shops and dwellings.
It's also home to an international airport, so reaching the island from the US or Europe could not be easier.
The Camper & Nicholsons promise of quality and service means that whether afloat or ashore, owners and their guests will feel at home at Port Louis Marina throughout their stay.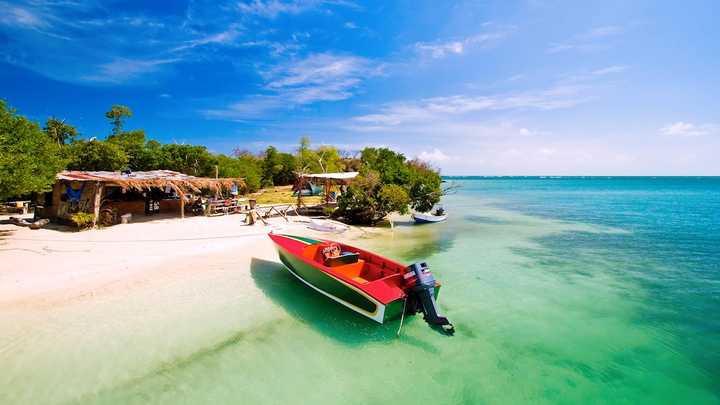 THE PORT LOUIS MARINA PACKAGE OF YACHT OWNER BENEFITS
Camper & Nicholsons offers a range of superyacht berths available as part of a comprehensive package of benefits to yacht owners, working in partnership with Grenadian based industry experts to provide an end-to-end service to our customers including yacht registration, residency and tax support. We work closely with  local and national government departments and agencies to deliver our Island's promise of offering the premier superyacht destination in the southern Caribbean, with an attractive package of owner and operator benefits.
CAPTAIN GRANT HEFFERNAN, M/Y AURORA B
"We really enjoyed our experience in Grenada. The marina is well set up with all the facilities and amenities that a luxury yacht could ask for; my crew loved it, with plenty to see and do. Thanks for looking after us!"
OVERVIEW
The advantages of owning and operating a vessel in Grenada are increasingly being recognised by the international marine community, particularly when it comes to superyachts. Since 2010 the marina has seen more and more superyachts sized 24m or above, continuing an upward trend in recognising the marinas world class facilities and services in a hurricane safe location, and perfect charter yacht Home Port during the Caribbean high season.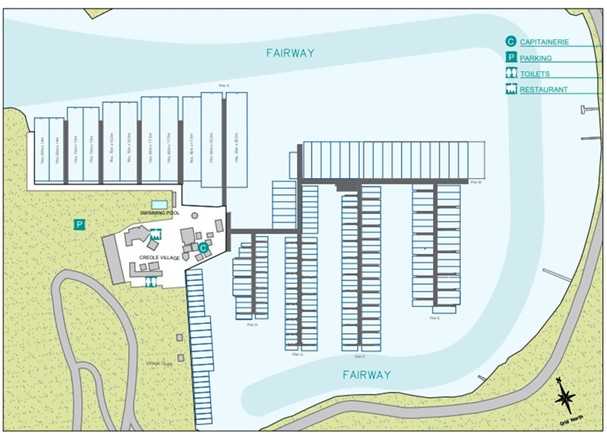 FACILITIES AND AMENITIES OF THE HIGHEST STANDARD
Accessible day or night in all weather conditions
24-hour berthing assistance from trained staff
Maximum LOA 100m alongside
Customs and Immigration clearance (Port of Entry)
Pilot required for vessels over 200 gross tons
Draft up to 6m
Customs and Immigration clearance
Superyacht agency on site to facilitate the arrival process
FACILITIES FOR YACHTS
Electricity 220/240v to 600 amp
60 Hz power on selected berths
Fresh water
Fuel bunkering
Waste disposal
Black and grey water pump-out
24-hour security staff
On-site yacht cleaning services
Nearby boatyards with 70-ton travel lift (to 32′ wide)
Technical services for yacht repairs and servicing
Chandlery
Provisioning, local produce & delivery service
Nearby shops and weekly market
Restaurants and bars
Cable TV
Complimentary high speed Wi-Fi
Phone, fax and postal service to Capitaneirie,
post office, FedEx and DHL
Secure car parking car & limousine rental
Water taxi
Island tours
Diving expeditions and equipment hire
Deep Sea Fishing Trip
Yacht charter through International operators
FOR THE OWNER, GUESTS, CAPTAIN & CREW
Luxury washroom facilities
Laundrette and laundry service
Swimming Pool
Supermarket
ACCESS & COMMUNICATIONS & LOCATION
8km from International Airport and Private Jet Terminal
Direct flights from Miami, New York, Toronto, London and Puerto Rico. Provision for private jets (IAM Jet Centre)
Helicopter access to moored yachts (on application)
Co-ordinates – 12°02′.4N 61°45′.9W
Capacity – 227 berths
Berth Sizes 12m – 100m
UTC/GMT – 4 hours
STABLE AND SUPERYACHT FRIENDLY ISLAND
Confirming Grenada as a safe as well as yacht-friendly island, Grenadian Government has adopted a proactive policy to develop Grenada as a welcoming and accommodating destination for superyachts. This long-term support for the marine sector has created an environment of stability and reassurance that contrasts refreshingly with the uncertainties and fiscal pitfalls currently prevalent in many Caribbean Islands.
DEDICATED SUPERYACHT FACILITIES AND SERVICES
Port Louis Marina one of as few marinas designed to offer world class super yacht alongside berthing for vessels up to 100m, local technician, provisioning, maintenance and repair services nearby capable of catering for the needs of some of the largest vessels afloat.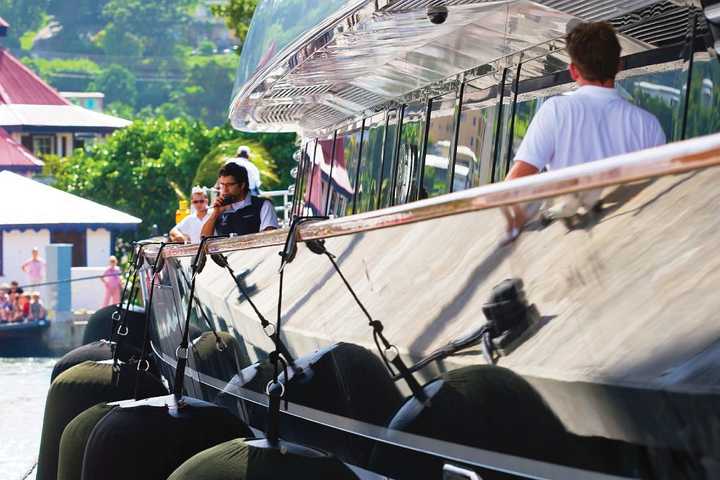 PORT LOUIS & THE ISLAND OF GRENADA
The capital, St. George's, is widely considered to be the most beautiful city in the Caribbean. Its sheltered horseshoe-shaped harbour is fringed by multi-coloured warehouses and the vibrant red roofs of the traditional shops and dwellings.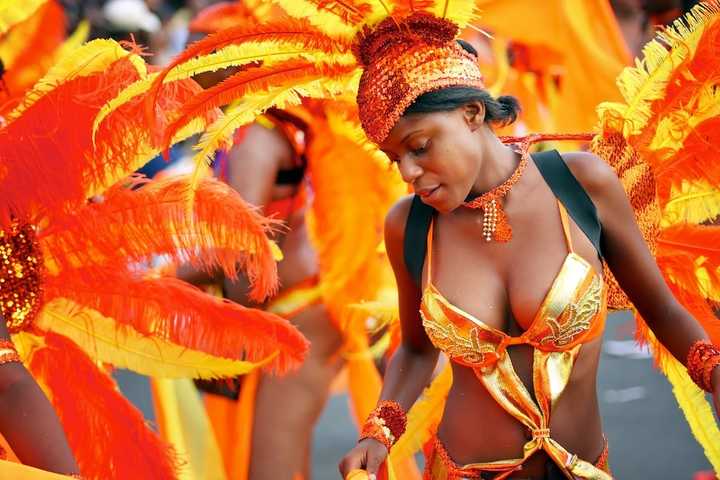 Port Louis' well-earned reputation has attracted leading international yacht charter operations and is the home port for the Grenada Sailing Festival each January. The marina is also a regular stop-off or base for rallies and regattas such as the RORC Transatlantic Rate, World ARC and Oyster Caribbean Regatta. But Port Louis Marina would not enjoy such popularity if it weren't for the commitment of our staff. Warm, welcoming and well-trained, they are determined to ensure every visit is the most enjoyable it can be. Their expert knowledge of Grenada ensures visitors get the very most from St George's – a short dinghy or taxi ride from the marina – as well as the island beyond.
At Port Louis Marina, bars and restaurants on site offer a lively venue for yachtsmen and islanders to enjoy, overlooking the superyacht dock and picturesque Carenage.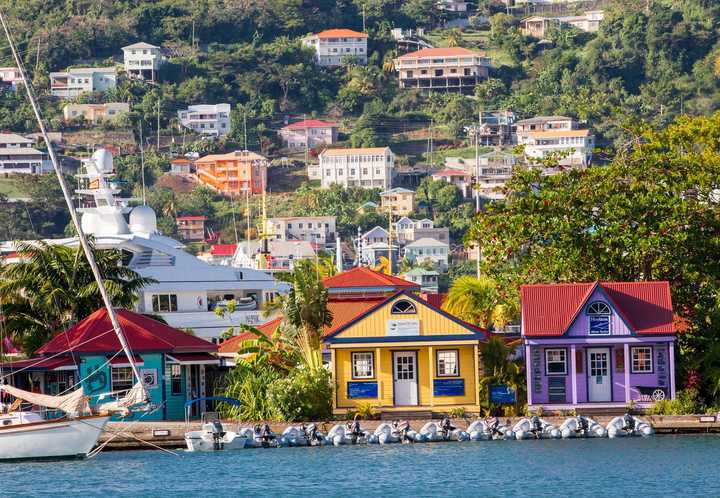 Within a short car or dinghy ride can be found the contrasting beachfront delights of the, Savvy's restaurant at the Mt. Cinnamon Resort, and the authentically Italian cuisine of La Luna. New to the island of Grenada, is Silversands Grenada, a luxury hotel and spa resort on Grand Anse Beach. Beach front villas, two globally inspired restaurants, a fitness centre and full-service spa all ensure a relaxing stay.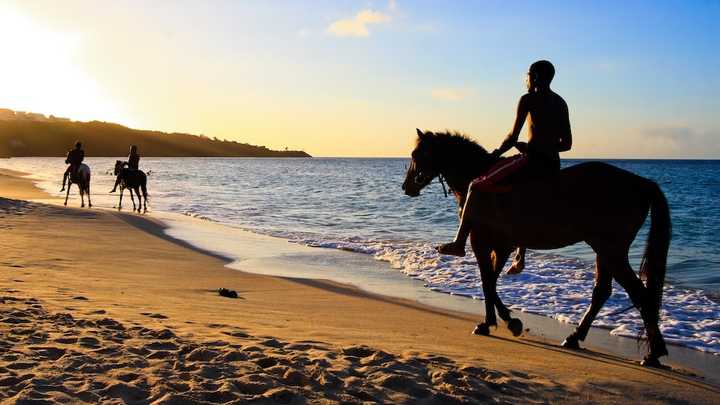 For those in search of more local fare, some of the best Grenadian food can be found at Sails Restaurant & Bar just opposite the marina on the Carenage. But for the truly Grenadian experience, Gouyave Fish Friday is not to be missed.
The fishermen of Gouyave, about 20km north from Port Louis Marina, are the island's most prolific catchers of fish, and every Friday they get together to cook all types of seafood in a multitude of styles, accompanied by live local bands.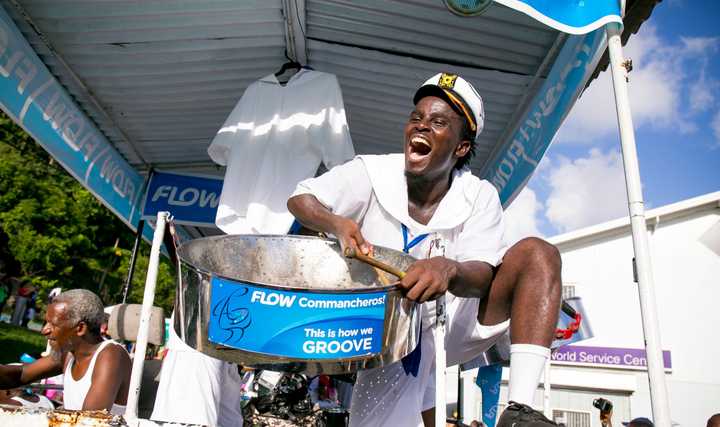 After dinner, nightlife in Grenada can be mellow and chilled or lively and loud, depending on your tastes. Live music can be found in any number of bars, throughout the week, and clubs such as Umbrellas on Grand Anse Beach and Bananas in True Blue keep you jumping through to the early hours.
LUXURY YACHTING IN AN AUTHENTIC LOCATION
Camper & Nicholsons Marinas looks forward to extending
a personal welcome to you, and our experienced local staff
will do everything to ensure that your time on the island is as
fulfilling and enjoyable as possible.
To register your interest of Berth Ownership at Port Louis Marina, click here.