Port Louis Marina is well versed in hosting events at the marina. With extra berthing available, and wider berths for catamarans, Port Louis Marina really is the destination of choice.
A large events space can be used on the landside, along with a specially built 'Marina Village' available for visitors to the event to enjoy produce from local sellers and vendors on the island, all makes for a charming and authentic Caribbean atmosphere.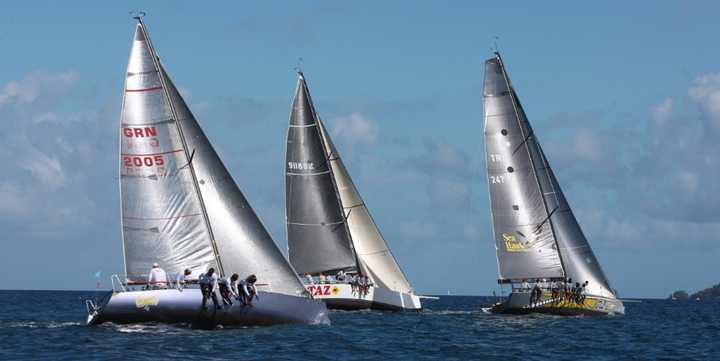 Zara Tremlett, CMM, Marina Manager at Port Louis Marina comments,
"We are so pleased to host events at Port Louis Marina, especially as the activity onsite brings much excitement and joy to the island. Assisting local communities and supporting regional events such as Pure Grenada Sailing Week and the Billfish Tournament helps continue the strong fishing and sailing heritage Grenada is famous for."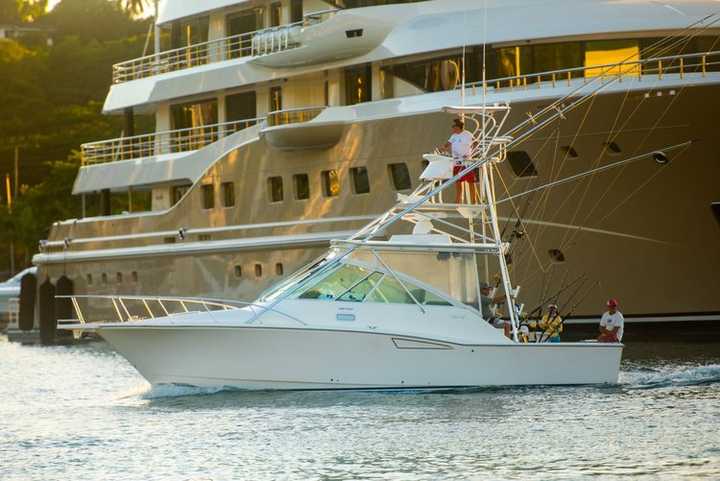 Billfish Tournament, 23rd January - 27th January
Grenada's water is home to an abundance of game fish. The idea of a tournament held annually to bring anglers together in competition and camaraderie was pioneered by the founders Jim Needham, Louis Rostant and Martin Mathias in 1964.
These gentlemen built this tournament on the foundation of a love for game fishing. The beginning of the biggest tournament in the southern Caribbean dawned on the SIBT, as more businessmen and women began to get on board. Not only did the tournament hold an exciting place in the sporting calendar but provided an opportunity to expose various brands to a close community.
The Spice Island Billfish Tournament is staged at the Grenada Yacht Club and runs for 5 days, comprised of fishing, recreational activities and ending with our awards ceremony and dinner.
A sit-down or takeaway breakfast is available to all registered participants every fishing morning from 5am at the Yacht Club!
Pure Grenada Sailing Week, 29th January - 3rd February
Pure Grenada Sailing Week is back in force with a 6 day event in 2023. The team listened to you and you loved Carriacou, the sister island to Grenada, so in 2023 the regatta kicks off at Carriacou Marine with Las Iguanas and Slipway Restaurants providing the Welcome and Skippers Briefing. Monday sees the Carriacou Round Island Race, then Tuesday the fleet races down to La Phare Bleu Marina in Grenada. The Layday is Wednesday 1st February ready for racing to start again on Thursday and Friday ending at Camper & Nicholson's Port Louis Marina.
Come along and meet old friends and new, drink Mount Gay Rum and brag about regattas past, listen to our talented local bands entertaining you until the early hours.
To book a berth at Port Louis Marina, click here.