Port Louis Marina is the established yachting destination for yachts and superyacht cruising the Caribbean. Located south of the hurricane belt, and with a plethora of marine and lifestyle facilities in the marina - this is your destination of choice throughout the year.
Relax and celebrate 2020 with us! The exciting addition of 90 NEW berths enables further charter fleets and sailing regatta events to be based from Port Louis Marina, and we welcome you to berth at our marina to take full advantage of all the fun activity.
The Bill Fish Tournament celebrating 51 years – 26th -30th January 2020
Grenada's water is home to an abundance of game fish. The idea of a tournament held annually to bring anglers together in competition and camaraderie was pioneered by the founders Jim Needham, Louis Rostant and Martin Mathias in 1964. Built on a love of game fishing, the competition does have a key focus towards sustainability, with many of the fish caught, being released back into the sea with greater rewards given to anglers of this practice.
Island Water World Grenada Sailing Week – 26th – 31st January 2020
Four days of sailing and 6 nights of parties, the Island Water World Grenada Sailing Week is a must-do this season in the Caribbean! We invite you to 'spice it up' from the 26th January – 31st January , for great sailing and a friendly atmosphere. The first sailing week event took place in 2013 and since then it has become firmly established. The number of participants has increased, courses have been fine tuned for more challenging racing, classes have been added to accommodate a larger range of yachts, and a variety of venues have been selected to showcase the island of Grenada. Besides the Board members listed below, the regatta has a team of committed volunteers and a dedicated organising committee. Port Louis Marina is one of the host locations.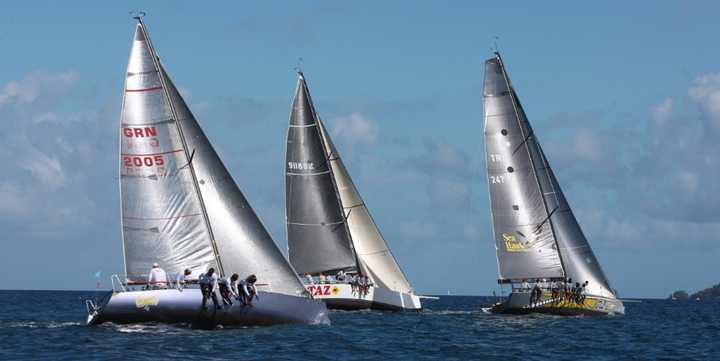 Grenada Sailing Festival – 1st -2nd February 2020
The Grenada Sailing Festival, showcases the Island's great sailing traditions. The Festival is focused on a traditional local Work Boat Regatta, where brightly painted wooden boats with traditional bamboo rigging race off Grenada's famous Grand Anse Beach. The boats are based on the original local design of fishing boat.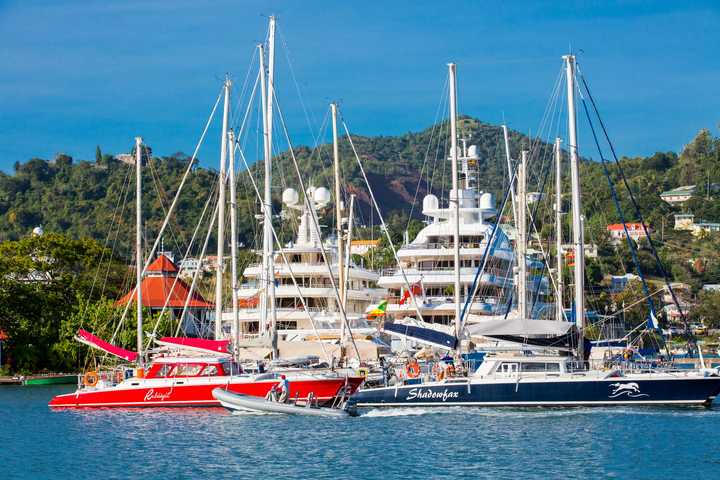 World Arc – 19th – 23rd March 2020
World ARC is a round-the-world adventure taking place over 15 months and covering 26,000 nautical miles. Following the classic trade winds route, the rally avoids regions of political instability, piracy and the storm seasons in both hemispheres.
You can join in Saint Lucia or in Australia, and sail a half rally or make the whole circumnavigation. Boats leaving after a half rally can join the next edition to complete their circumnavigation.
Camper & Nicholsons Port Louis Marina will be hosting 15 boats prior to the final leg to Saint Lucia to celebrate the achievement of a 2-year journey!
Carriacou Maroon & String Band Music Festival - 24th – 26th April 2020
The 2020 Carriacou Maroon and String Band Music Festival is all about thanksgiving and prayers to the source of all life, production and prosperity. Its African origins are authentically depicted through stringband music, drumming, singing, the eating of 'smoke food' and other rituals practised on Grenada's sister isle.
Sample the taste of traditional smoked food, enjoy performances from various Caribbean islands and come out with the family for an evening of fun, games and pure entertainment. Move to the vibrations of the heavy drumming and groove to the sweet sounds of string band music from Carriacou's popular musicians. Come enjoy String Bands, smoked food, drums and dance. Three days, three venues but, one festival. As we say, once you have experienced the Carriacou Maroon and String Band Music Festival, your life will never be the same!
Flavours of Grenada - 21st – 24th May 2020
Sip and savour your way through local authentically created, healthy dishes, regional gourmet cuisine and exotic delicacies, during the annual Flavours of Grenada event.
Experience a series of events throughout the week with our all-inclusive packages to relax, revitalise and restore balance to your busy lifestyle, from early morning beach yoga on the world famous Grand Anse Beach to food Safaris in the beautiful countryside.
The event will culminate with a spectacular first round of "Battle of the Flavours" culinary and mixology competitions that will see some of the best Chefs and Mixologists finely balancing spices, herbs, spirits and liquors.  Allowing you to experience Delicious food and drink that will be a flavour sensation for your palate.
Grenada Chocolate Festival - 1st – 6th May 2020
The Grenada Chocolate Fest celebrates the island's delicious organic and ethically produced cocoa and chocolate. The festival is a perfect experience for all those who have a passion for chocolate.
What allows fine flavor cocoa to articulate it's flavor potential with such finesse in craft chocolate? How can you use chocolate and cocoa for healing purposes? Find out the most exquisite pairing of chocolate with Caribbean rum, exotic spices and tropical fruits. It is time to meet your chocolate tribe on the charming blissful island of Grenada.
Carriacou Regatta - 31st July – 3rd August 2020
The annual Carriacou Regatta will celebrate its 55th anniversary from the 31st July to 3rd August 2020, reflecting the importance and devotion of the Caribbean people to seamanship and boat building. Started in 1965 by J. Linton Rigg as a local workboat race, the Carriacou Regatta attracts participating vessels from other Caribbean islands including Antigua, Tobago, Bequia, Canouan and Mayreau.
The event has evolved into a major Caribbean event featuring various classes of vessels, now augmented by on-shore activities such as donkey-racing, walking the greasy-pole, bicycle-races, drinking competitions, and evening entertainment of all sorts.
Grenada Carnival - 1st – 11th August 2020
Grenada's carnival is a must-see celebration of music, creativity, colour and revelry. It begins in July, gaining momentum in early August and climaxing in the second Monday and Tuesday with Carnival Monday and Tuesday celebrations. A true Caribbean carnival! Dazzling costumes, non-stop music, dancing till dawn, it's amazing!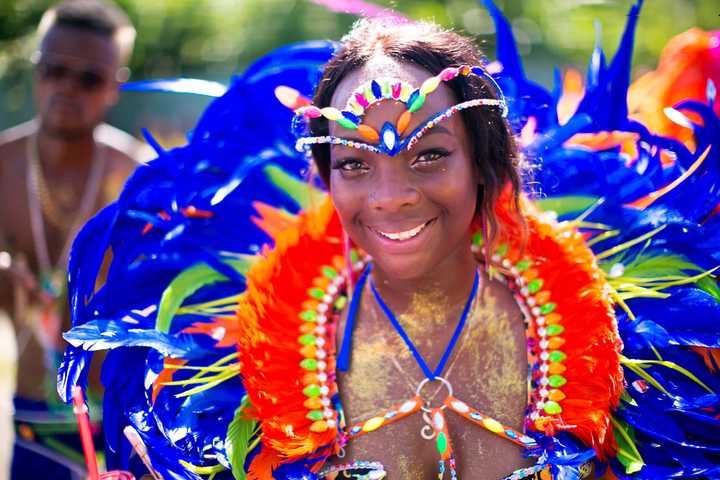 To book a berth at the Caribbean's most authentic destination, click here.