Cesme Marina in Turkey has welcomed Judy and Steve, well known and admired YouTube stars of the marine industry to berth for the winter season.
Sailing Fair Isle is a cutter rigged 48 Hans Christian; a very strong blue water boat suited to sailing around the world!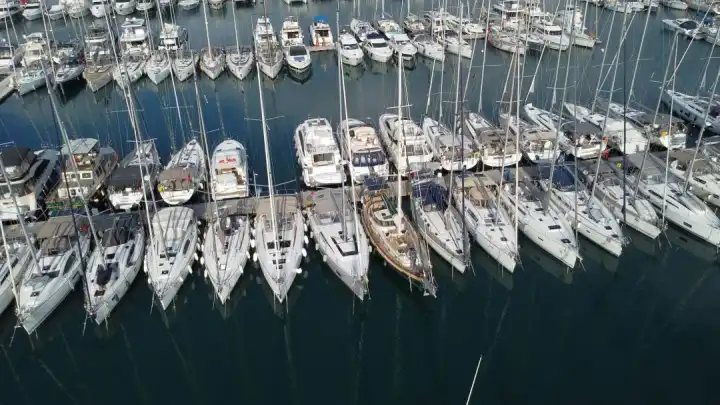 Judy and Steve are professional documentary film makers working for the BBC amongst other well-known broadcasting TV stations.
Sailing Fair Isle aims to bring the boating experience to you via a regularly updated and interesting YouTube channel, with a series of episodes from sailing trips to excursions on land, to marina experiences and more!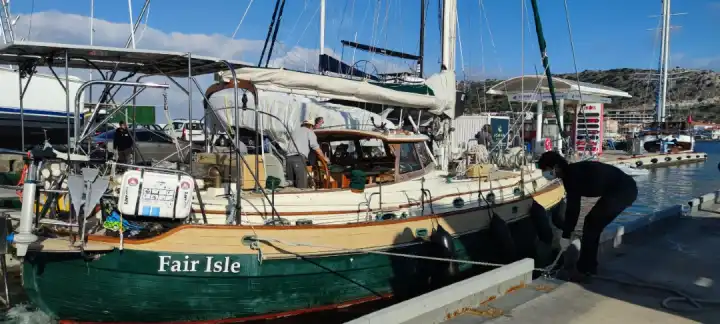 Cesme Marina is the perfect winter destination for sailors in the Eastern Mediterranean. A welcoming and pleasant atmosphere is assured, along with outstanding facilities for maintenance and cleaning should you boat require. Cesme Marina is a safe and secure marina, with plenty of activities taking place in the town of Cesme and further afield in Alacati, Izmir and Istanbul.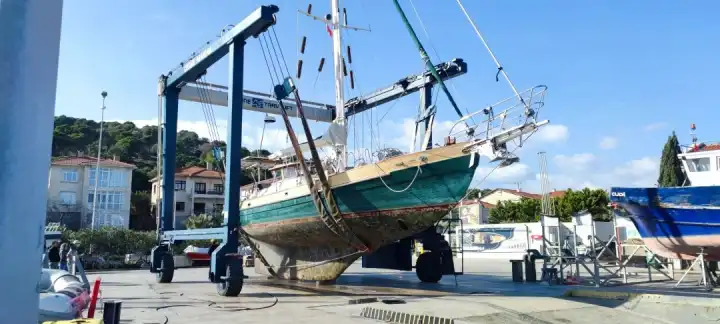 Bora Ergezgin, Marina Manager at Cesme Marina comments,
"Cesme Marina is delighted to be Sailing Fair Isles chosen winter berth destination. The experience of sailing all around the world, documenting their experiences makes for a very informative watch for their viewers and excellent content for their YouTube channel. We hope that Cesme Marina provides a safe and secure destination for them to enjoy our marina facilities, and further explore the authentic Turkish culture."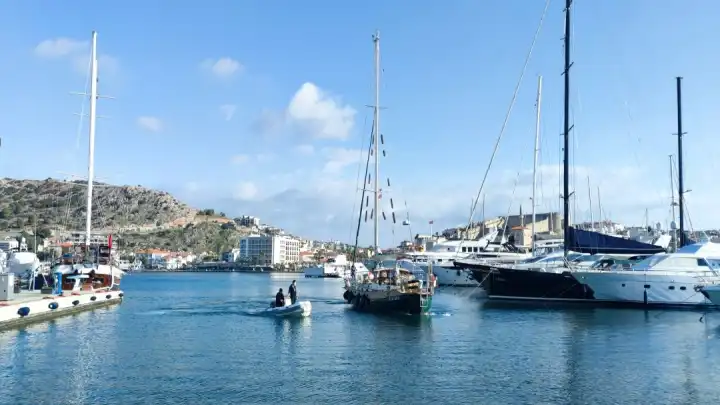 Judy Aslett comments,
"Steve and I have been busy travelling around the Eastern Mediterranean and instantly feel welcome here at Cesme Marina; we are grateful for the winter rest! The marina facilities are fantastic, along with easy road and airport accessibility. The culture, food and hospitality are so incredibly welcoming and something you just don't get anywhere else. Cesme is a chic and quaint port we feel very familiar with already!"
Whilst berthed at Cesme Marina Judy and Steve will document their time spent at the marina and will be included in various activities to showcase the atmosphere, facilities, and friendliness at Cesme Marina.