Cruising
Sailing the Caribbean Islands from Port Louis Marina.
Berth your yacht or super yacht in Port Louis Marina and you can easily sail to the following wonderful caribbean destinations.
Union Island (40NM). Clifton Harbour Island is popular as a port of entry for clearance between Grenada and the neighbouring territory of St Vincent and The Grenadines, and also for its bustling waterfront bars, restaurants and yachting atmosphere. A kitesurfer's dream.
Mayreau (45NM). To the north lies Mayreau – the smallest inhabited island of the Grenadines. More secluded and quiet than Union Island, Mayreau has spectacular beaches, especially Salt Whistle Bay with its two half-moon beaches facing away from each other. Great little beach bars too.
Tobago Cays (45NM). Regarded as one of the Caribbean's most beautiful destinations, the Tobago Cays Marine Park is home to a series of globally significant habitats that include coral reefs, sea turtle nesting sites and feeding areas – you can even see turtles while swimming – plus small systems of mangroves.
Mustique (65NM). Just three miles long, the island is wooded and hilly, with white sandy beaches, a world-class golf course, spas plus much more. Yachts can pick up a mooring in Britannia Bay, where a dinghy ride ashore offers the chance to rub shoulders with the rich and famous, while enjoying a sundowner at Basil's Bar.
Bequia (70NM). Lying just a few miles south of St Vincent, Bequia marks the northern point of The Grenadines, and Admiralty Bay boasts one of the Caribbean's largest and finest anchorages, reflecting the island's boatbuilding heritage. Undoubtedly, one of the more interesting islands in the Grenadines. Admiralty Bay boasts a wonderful waterfront, lined with cool restaurants and bars. The architecture is also pretty impressive.
Trinidad and Tobago (75NM). South of Grenada, these sister islands are within easy cruising distance, and offer an eclectic mix of atmospheres and activities. Trinidad – by far the livelier – hosts most of the events and festivals, including the world-famous Carnival. Tobago offers a simplicity and sense of seclusion that recalls a time before yachting and tourism became mainstream.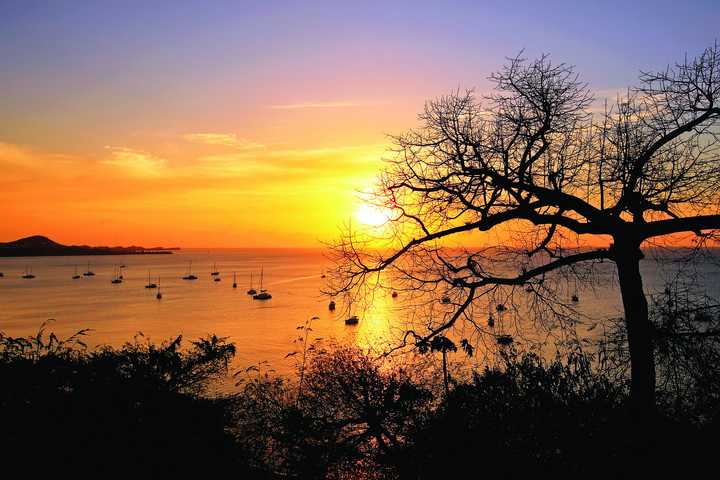 Sightseeing
We've recommended a few highlights, and full details of these and many other attractions can be found on the Pure Grenada website.
The Market Square, St. George's. A colourful hive of activity, the market has been the centre of the capital's civic life for 200 years.
Grenada National Museum, St. George's. A charming little museum reflecting the pride that Grenadians have for their heritage and history. The collection ranges from the archaeologically fascinating to the downright quirky.
The Belmont Estate. For a true agri-tourism experience, this unique and authentic 17th century plantation offers guests an opportunity to observe and participate in the workings of a fully functional historic plantation.
St Margaret's Falls, Grand Etang National Park. Known also as Seven Sisters Waterfalls (there are seven in the area), this is one of Grenada's most beautiful attractions where a waterfall cascades down the mountainside into a large pool – a swimmer's Paradise.
Grand Etang Lake. Surrounded by a rainforest, the lake is located in an ancient crater some 1,300 feet above sea level.
Grenada Co-Operative Nutmeg Association. The heart of the world's 'Spice Capital', the Association has factories throughout the island and produces one-third of the world's nutmeg consumption.
River Antoine Rum Distillery. This is the oldest distillery in Grenada and uses the oldest working waterwheel in the Western Hemisphere to power the rollers that squeeze the juice out of the sugar cane.
Dining
With so many spices grown in Grenada, it's no surprise that they feature prominently in the island's cookery. Creole cuisine blends with classic West Indian flavours to create Grenada's local specialities, while international tastes are catered for by the island's restaurants providing classic French and Italian dishes. Naturally, fresh seafood is on every menu.
The Victory Bar & Restaurant – Port Louis Marina – Stunning views of the Carenage and overlooking the superyachts in the marina. One of the more extensive Caribbean and international menus on the island.
Rhodes Restaurant – Calabash Hotel, Lance Aux Epines – Inspired by the ingredients from Grenada's lush and fertile soils, celebrity chef Gary Rhodes mixes elegant cuisine with the spices and flavours of the island to create a world-class dining experience.
Laluna – Mourne Rouge – Laluna sits on the secluded Portici Beach. Owner Bernardo Bertucci takes pride in his fine Italian cuisine. The wine menu embraces both well-known and undiscovered Italian labels.
Shopping
Bustling with activity and offering a wide assortment of fresh produce, spices and handicrafts, the market in Grenada's capital, St. George's, is the centre of island life and a great shopping experience.
The best buys in Grenada are batik and screen printed textiles, locally made handicrafts, leather items, and woodcarvings. Spices, locally made jams, jellies, and syrups, especially nutmeg, are also good buys, along with delicious fresh fruit and vegetables.
Some small shops in Port Louis Marina provide a wide variety of items and facilities for crew and yachtsmen:
Fidel Productions – based on the island of Carriacou, they employ locally based artists to produce a line of distinctive 'art' shirts and Fidel Mojos – a glamorous and highly eclectic jewellery line designed by Sandra Preisig.
Rouge Duty Free – fusion of the modern upscale local market with the updated Duty-Free and Travel Retail offer. Offering perfumes, make-up, sunglasses, jewellery, alcohol.
Activities
The island of Grenada offers a wide array of leisure activities from diving and snorkelling to hiking and island tours. Here are some of the companies based at Port Louis Marina.
Henry's Safari Tours – eco-tours, taxi service, airport transfers. +1 473 444 5313
Eco Dive Grenada – scuba diving and PADI diving courses, snorkelling and dive equipment hire. +1 473 232 7777
Sea Sun Adventure – personalised dinghy tours. +1 473 419 0000
Spice Isle Retreat Spa – hair, massage and beauty services. +1 473 231 6167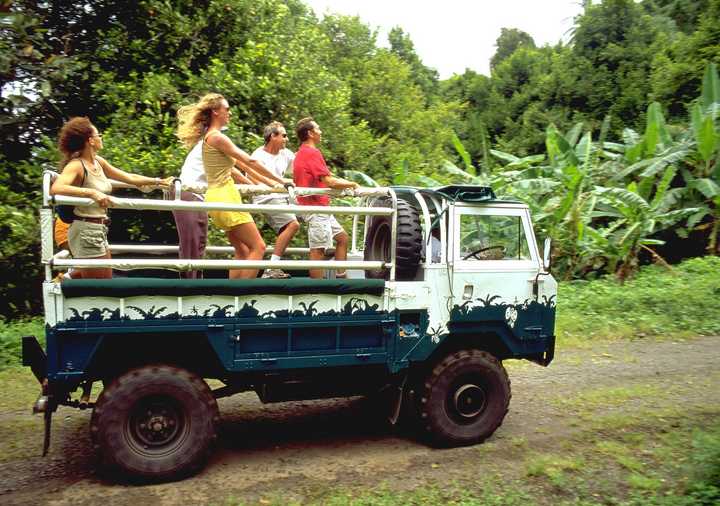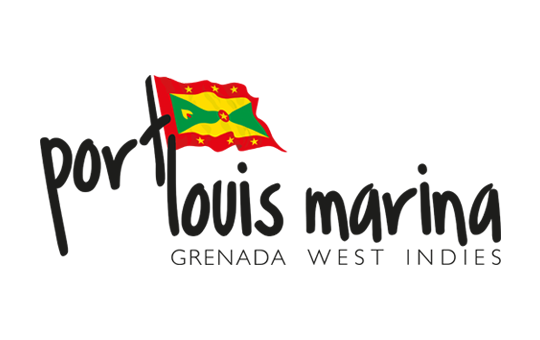 C&N Standard
+1 473 435 7432
Get In Touch