Çeşme Marina is delighted to announce its participation at the highly anticipated CNR Eurasia Boat Show, from the 10th-18th February 2018 in Istanbul, Turkey.
Located on stand number H2/A05, the team will be delighted to welcome visitors to the show to learn more about Çeşme and the marina, which has exclusive berthing for yachts and super yachts from 10m-60m.
Launching the Çeşme Marina Privilege Club, 'I am Happy Here', with specially selected incentives, discounts and technical service offers carefully thought through by the Çeşme Marina team with real value items, to reward Annual Berth Holders, Çeşme Marina is excited to showcase this new marina offering to the Turkish and International market.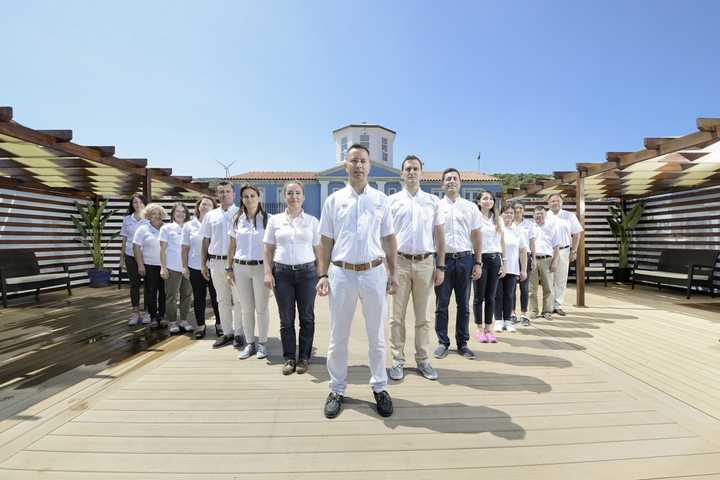 Can Akaltan CMM, General Manager at Çeşme Marina, comments, "We continue to invest heavily in our staff, with our on-site facilities and the technical services available at Çeşme Marina, along with the promotion of our unique marina destination and exclusive berth availability. Çeşme Marina is located within the most idyllic cruising destination and we are full of excitement for the 2018 year, with a series of events for all the family and sailing regattas to celebrate."
The Privilege Club is a simple customer loyalty programme scheme that recognises and rewards Çeşme Marina's most frequent, valuable and loyal customers. It provides advantages in areas of the marina that customers tell Çeşme Marina they value – real and helpful benefits for boat owners and crew.
A REWARD FOR YOUR SUPPORT - 'I am happy here', loyalty programme includes;
Berthing Benefits/Discounts
Payment Benefits/Options
VIP Discounts for Çeşme Marina Yacht Owners
Explore the North and South of Turkey with partner marinas
Selected Free Services
EAYK Çeşme Marina Yacht Club – sailing specific offers, activities and race participation
Çeşme Marina and TED Izmir College berth and education discount match
Çeşme Marina Restaurant Special Discounts
Can Akaltan CMM continues, "Customer Service remains a key attribute to our Çeşme Marina ethos and therefore with the launch of our new Çeşme Marina Privilege Club, we are hopeful in satisfying new and existing berth holders with extra value for their annual berth contracts. Feedback from our customers is gratefully received, and from listening to our customers, we know that we offer a 5-star service for their boating needs but have expanded our offer to include a series of true value items. Our aim for 2018 is to continue to offer great service but with extra privileges as a thank you to our loyal customers, along with promoting Çeşme Marina as the best destination in the Aegean Seas! The best marina in Turkey!"
The CNR Eurasia Boat Show remains an important boat show within the Turkish yachting community calendar. Çeşme Marina offers something for all boat owners including sailing, super yacht berths and safe & fun, family style boating. The onsite facilities at Çeşme Marina include fuel dock, 24-hour security, and technical services for yacht repairs and servicing. There is a plethora of authentic Turkish shops, restaurants and bars for all to enjoy – it's a place everyone is talking about.
To find out more about the I am Happy Here customer loyalty club, click here.
To find out more about What's On 2018 at Çeşme Marina, click here.
To book an appointment to meet the team at the CNR Eurasia Boat Show 10th-18th February, click here.