Cesme Marina is a chic and vibrant port village, set in a natural harbour sensitively integrated within the maritime city of picturesque Cesme - a destination rich in history and atmosphere.
Exceptional customer service make this marina most welcoming and attractive to visit in Turkey throughout the year. Here we present to you the What's On in 2019 at Cesme Marina!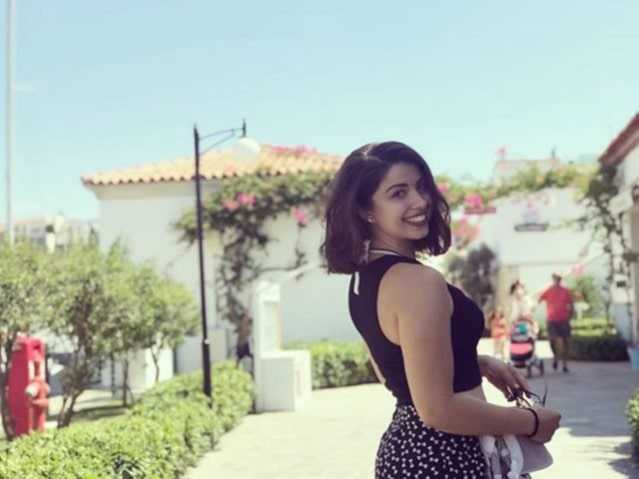 2019 Winter Trophy
2019 İzmir Winter Trophy, organised by EAYK-Cesme Marina will be held between January and May.
We anticipate that at least 30 participant yachts will take part.
The dates for your diary are:
• 26-27 January 2019 – 2019 Izmir Winter Trophy 1. Leg
• 16-17 February 2019 – 2019 Izmir Winter Trophy 2. Leg
• 16-17 March 2019 – 2019 Izmir Winter Trophy 3. Leg
• 27-28 April 2019 – 2019 Izmir Winter Trophy 4. Leg
• 18-19 May 2019 – 2019 Izmir Winter Trophy 5. Leg
International Boat Shows
Cesme Marina, will attend 3 important international boat shows. A vibrant stand will await new and existing customers and berth holders to meet the team and learn more about one of the most authentic marina destinations in Turkey and the Eastern Mediterranean.
• 19-27 January 2019 – Dusseldorf Boat Show
• 15-26 February 2019 – BOAT SHOW EURASIA TUZLA
• 23 February-3 March 2019 – CNR Eurasia Boat Show – International Boat, Marine Equipment and Accessories Show
Captains BBQ's - throughout the Summer months
Throughout the summer in April, May and October, Cesme Marina will host fun and informal delicious BBQ evenings for Captains and Crew, helping cultivate a crew culture at the marina.
Cesme Marina in Turkey can berth large yachts up to 60M and actively encourages a yachting community for captains and crew to socialise and discuss current yachting affairs. The BBQ's are hosted on the roof top of the Cesme Marina Office, often with music and wine for everyone to enjoy.
Summer Season Kick Off - May 2019
With the Summer Season, officially starting in May, Cesme Marina hosts a number of important opening events where new and existing customers are invited to attend the various parties and events on the marina site.The Opening Party is attended by all of the yachting community within the marina, plus tenants from the various shops and restaurants within the Cesme Marina estate.
Also in May, sailing yacht company Jeanneau will host a number of promotional sailing 'sale' days, showcasing a number of new and used stock for customers to view. Entertainment during the month of May is informal and fun, with a busy and friendly atmosphere within the marina.
#Buradamutluyum (#iamhappyhere) Contest
The Cesme Marina estate is very beautiful, and has become somewhat of a social media destination! This year, two contests will take pace to further promote the marina online to various followers of instagram profiles around the world. In June, July and August, The Board of Directors at Cesme Marina will choose 2 of the best pictures from the social media hashtag
#Buradamutluyum (#iamhappyhere). The winners will win an experience within Cesme Marina, to which we hope they will enjoy as a reward.
Pilates and Yoga Training - July & August 2019
Making best use of the beautiful Turkish summer mornings and evenings, Cesme Marina will host complimentary yoga and Pilates classes on the flat roof of the Cesme Marina Office once a week in July and August. Encouraging a community of Captains, Crew and visitors of the marina we are hopeful this activity will further create a community of Cesme customers, and be enjoyable for all that take part.
International Race Week - September 2019
Arkas Aegean Link Regatta, organised by Cesme Marina, EAYK-Cesme Marina and Arkas will be held at September 2019. The regatta will be held at Cesme – Chios – Cesme route and just like at 2018 at least 50 participant yachts will be competing.
For further details on the Arkas Aegean Link Regatta contact the marina office or click here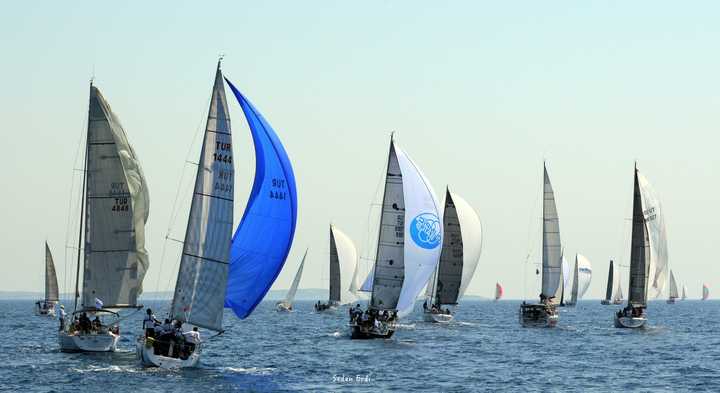 Olive Harvesting Festival - October 2019
The olives of Cesme Marina create award winning olive oil, which has been recognised at the Green Apple Award 2017 ceremony in both London and Turkey. Most recently, a second award for celebrating the olive oil was also awarded at the Green World Awards in 2018.
The olives from the olive trees within the Cesme Marina estate are harvested in October of each year, creating a festival which marina office staff and family members are encouraged to partake in; promoting a traditional Turkish activity. The olive oil is used as gifts for VIP guests and dignitaries.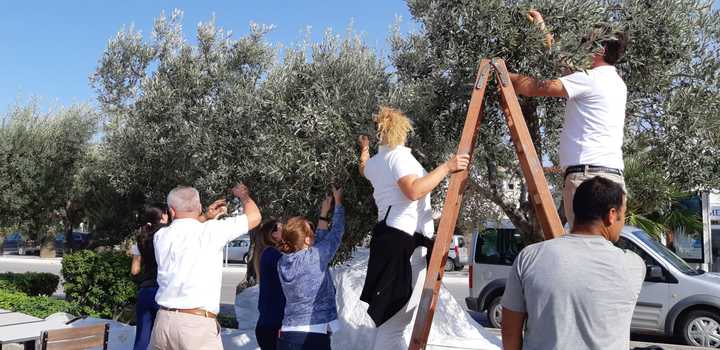 Izmir Autumn Trophy - October to November 2019
2019 Izmir Autumn Trophy organised by EAYK-Cesme Marina will be held between October and December. We think that at least 30 participant yachts will be attained.
To book a berth at Cesme Marina, Turkey, click here.