Grand Harbour Marina in Malta is regarded as one of the finest home ports in the Mediterranean and an ideal option for superyachts seeking high quality facilities and crew experience in equal measure.
This year, to launch the winter berthing campaign, we speak with Captain Jean Baptiste Boutte M/Y KRISS about why he winters at the Med's finest superyacht destination each winter.
Captain Jean Baptiste Boutte. M/Y KRISS (45M)
I have been visiting the Maltese Islands for 7 years now, 5 of which have been spent at Grand Harbour Marina over the Winter Period.
The marina also have a healthy calendar tailor made for the ultimate crew experience throughout the year keeping us well entertained and giving us the opportunity to meet other captains and crew to share valuable information about what Malta has to offer in terms of services, facilities and leisure activities.
The Islands central position within Europe and climate is also an added bonus and the cost of living is ideal for my crew who wish to explore and make the most of their 'off season'
Overall, I am greatly satisfied with the level of service I receive throughout my time at Grand Harbour Marina and cannot recommend Malta highly enough as a place to spend the Winter season ashore.
"I have created a solid bond with the staff who run the marina with the utmost professionalism, as well as formed an ongoing relationship with certain contractors on the island giving me that added peace of mind when works need to be done on board. It is this long standing relationship which draws me, and other captains, back here year after year."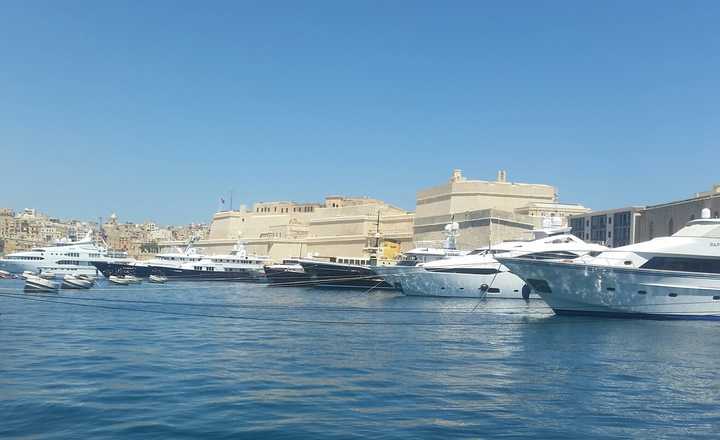 For the 2019/2020 winter season, Grand Harbour Marina is pleased to offer a winter berthing incentive for 30m – 100m yachts, when staying between 4 to 6 months. Complimentary extra time will be offered with an early booking made directly with the Marina Team at Grand Harbour Marina.
Click here to make a berth booking.