Can Akaltan CMM is the General Marina Manager at the award winning Cesme Marina, Turkey.
Known as the most chic and charming port of the Aegean, Can has been instrumental to the marinas success and brilliant customer service since starting at the marina in 2012, moving to the General Manager in 2014.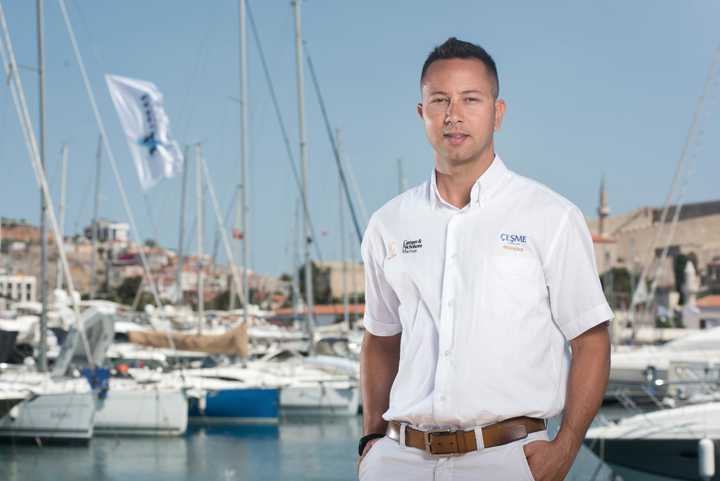 It was noted very early on by the owners of the marina, of Can's ability and his experience and training within the superyacht industry having a widely successful impact on the success of the marina and its day to day running and the management of the team.
Can Akaltan CMM comments,
"Cesme Marina is the beating heart to my work-life passion, and alongside my family, I take great enjoyment every day in making the marina as affective as possible in all it does. I am lucky to be supported by an extraordinary team both here in Turkey and London, and it is with this mix of exceptional skills and direction that my job becomes a little bit easier!"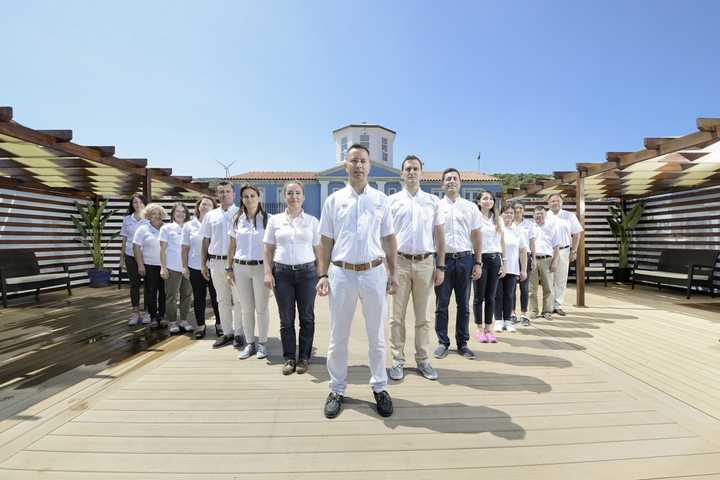 The marina has spearheaded campaigns in ensuring eco-friendly initiatives are vital to the marina communications. Introducing mussels to the marina created an interesting PR story that shone a light on this activity which other marinas around the world followed. More recently, Can has partnered with Dokuz Eylul University local to the marina to offer space and support for marine studies.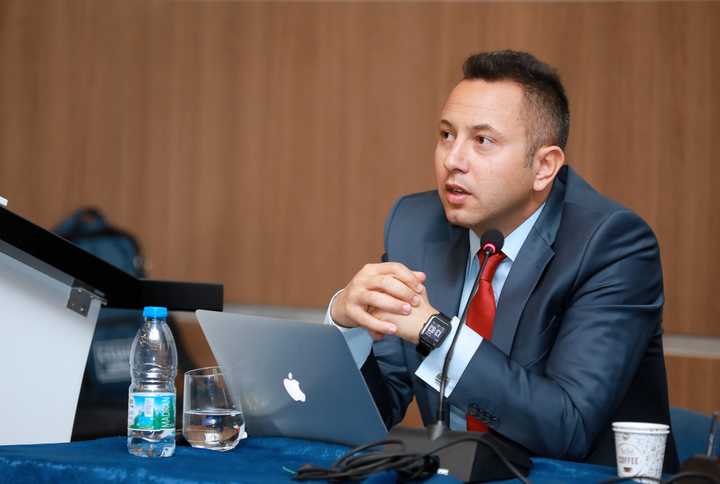 Cesme Marina is one of the most sought-after marina destinations in the Aegean. Enjoyed by many for its idyllic sailing routes, interesting places to see, hospitality to enjoy, culture to explore and perfect sailing conditions, Cesme Marina has seen an influx of customers venturing from further afield to Western Turkey. Cesme Marina is perfectly positioned for transient yachts travelling from the South of Turkey such at Gocek, to the North either Izmir or Istanbul. A loyal and engaged customer base is also vital for a successful marina.
Can continues,
"I am a people person, and I love meeting and greeting guests, learning about their travels, and offering advice from my personal experiences of cruising or sailing. The marina is social, and I encourage my team to interact with our marina guests and tenants as often as possible. I think it is important."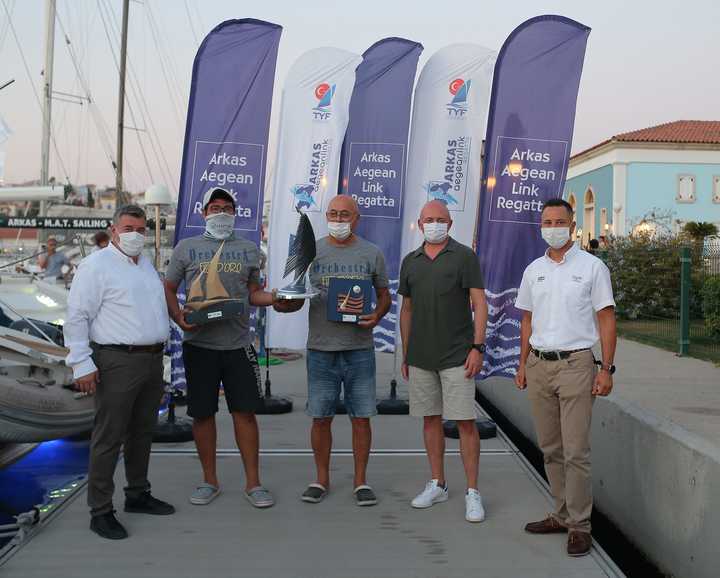 Furthermore, the marina continues to win international accolades, most recently winning the ACREW superyacht destination in 2020 – an accolade awarded in recognition to its exceptional standards and facilities for superyachts and crew. Other awards include the Green Apple Award 2018 and 2017 for the environment, and the PIANC Design Award for marine design excellence.
Like most businesses, 2020 saw a shift in planning due the pandemic. Can is confident in having successfully assured current berth holders and visiting yachts a stress-less sailing experience to Cesme Marina, including a thoroughly useful 'I am Happy Here' Privilege Club to reward loyal berth holders with added value and incentives to enjoy within the marina and local area.
Can comments,
"Our plan within the marina is always to operate as safely as possible, and it is always in our best interests to ensure our customers and their boats are always as safe as possible. The pandemic has taught us the importance of consistent communications and taking time in updating necessary rules and protocols to ensure this safety. We continue to listen to feedback from our customers and offer advice and implement change to help add value to our customers experience at the marina. Customers here at Cesme Marina really do come first!"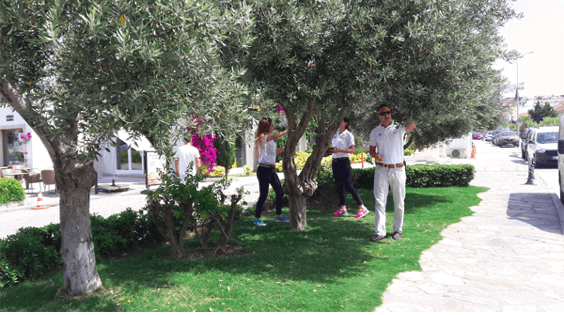 Can Akaltan and his team will continue working hard throughout the 2021 and will be busy with hosting a total of 6 sailing regattas, an eco-friendly programme supporting local community projects and marine life studies. Can is also keen for the Eastern Mediterranean to be further explored by those who would normally stick to sailing or cruising the more traditional Mediterranean routes of Italy and France.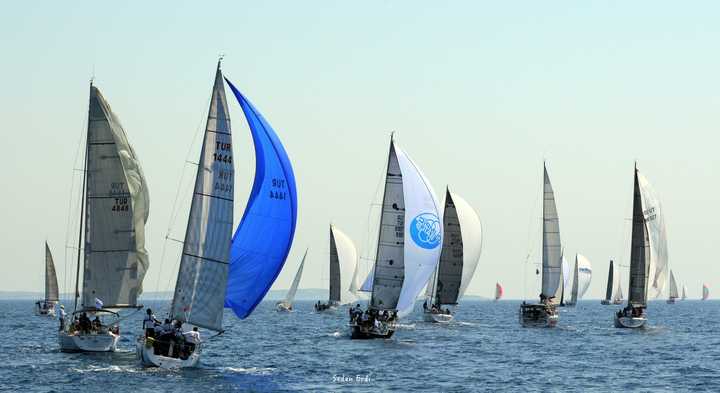 Can mentions,
"Turkey has so much to offer, and we welcome everyone to enjoy an experience of our culture and hospitality."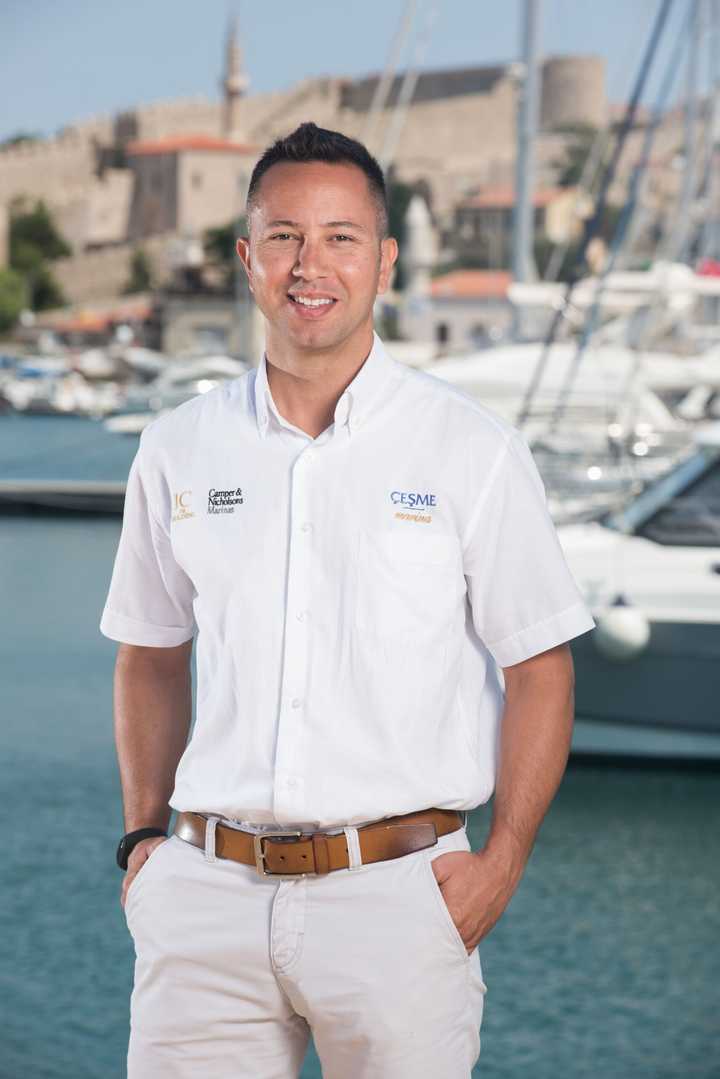 Can, now at the ripe old age of 38 will personally embark on his next set of goals including; learning Spanish, joining the 1,500 metre swimming race, studying for a PhD. in Maritime Security, Safety and Environmental Management at Dokuz Eylul University, and learning online coding and programming. This is all whilst spending quality time with his family and continuing to drive perfection at Cesme Marina!
To book a berth at Cesme Marina, click here.