In celebration of the arrival of the Royal Ocean Racing Club (RORC) transatlantic yachts, Port Louis Marina sought to engage with the local Petite Calivigny Yacht Club (PCYC) to showcase the outstanding marina facilities to its teenage members, and a viewing onboard POWERPLAY – a prominent MOD70 yacht in the recent RORC transatlantic race, coming a close 2nd across the line, taking only 7 days to cross the Atlantic!
Petite Calivigny Yacht Club, is the newest yacht club on the island of Grenada, West Indies. Established in 2010 and headquartered at Le Phare Bleu Marina on the south coast of Grenada, the PCYC was formed by a group of boating enthusiasts to support yachting events and water sports in Grenada, particularly in the Calivigny Bay area.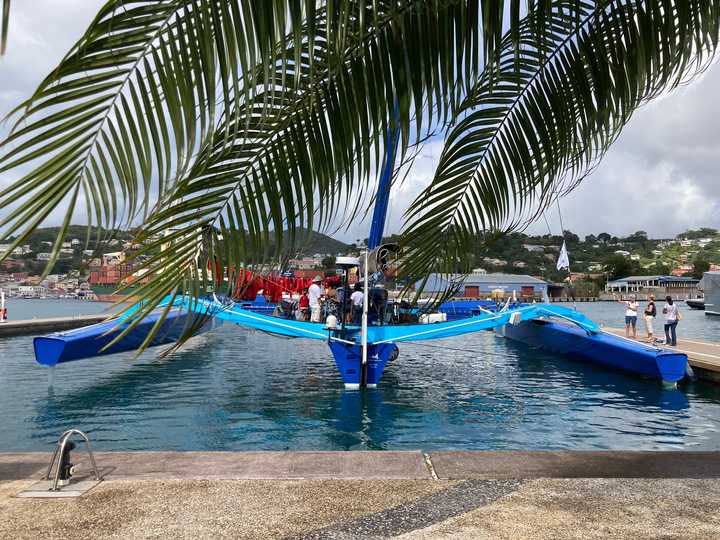 The Yacht Club is a diverse membership-based club for all ages and walks of life to enjoy boating in and around Grenada. There are extra benefits to being a member including various activities throughout the year.
Zara Tremlett, Marina Manager at Port Louis Marina comments,
"It is a huge honour to host the RORC yachts at Port Louis Marina, and I am delighted that this year we have included inviting the local community to come and see more of what is going on. The RORC yachts really are extraordinary and their arrival to the shores of Grenada cause such excitement on the island."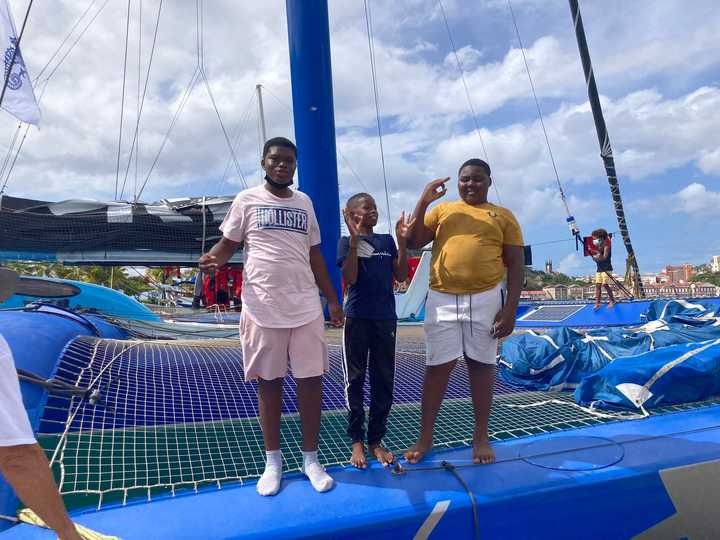 Zara continues,
"Our marina is a hub of people coming together for the love of boating. Helping support the efforts of Yacht Clubs, it is a sure way to help progress grassroots engagement in sailing for the future. The support PCYC offers to its members of all ages and abilities, includes huge enthusiasm and encouragement for participation in various water-based activities, and development of boating skills for both sail and power. The skills learnt and memories made will be sure to last a lifetime."