In recognition of the new environmental responsibilities and awareness at Port Louis Marina, the team onsite took it upon themselves to make some of the recreational areas with educational signs naming some of the iguanas you might typically see when on land at Port Louis Marina.
Make sure you take a look when next at the marina!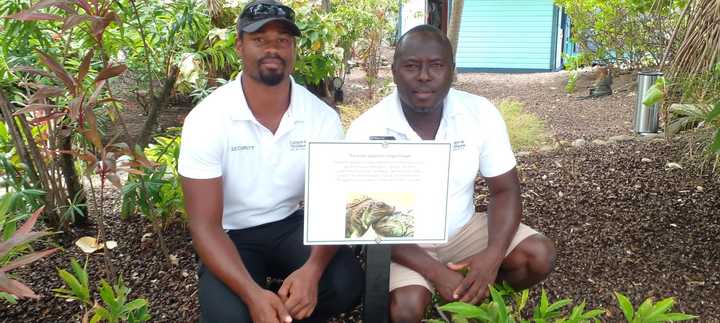 Famed for being one of the most outstanding marina destinations in the Southern Caribbean, and an island known to be home to much wildlife, including exotic birds and fish, the iguanas are a favourite of the team at Port Louis Marina.
Zara Tremlett CMM, Marina Manager at Port Louis Marina comments,
"As a team we get many questions from our visitors and berth holders about what the friendly creatures are in and around the marina. With a little research and to add some cheer, we decided to add some informative signs to the flower beds around our marina to help enlighten people who might come across some of our much loved gentle reptile residents!"