The 5th edition of the RORC Transatlantic Race in association with the International Maxi Association, will start from Marina Lanzarote at 1200 UTC on Saturday 24 November 2018, finishing at Camper & Nicholsons Port Louis Marina, Grenada.
The crew are ready to set-sail having enjoyed a farewell dinner hosted by the Calero Marinas at Castillo de San José in Arrecife.
Port Louis Marina will yet again become the host venue for the finale with yachts arriving to the marina in Grenada after their epic 3,000 nautical mile journey.
This year, the largest yacht to compete is, Pier Luigi Loro Piana's magnificent Italian Baltic 130 MY SONG.
My Song is the largest yacht in the race and boasts a world-class crew, including Spain's 52 Super Series navigator, Nacho Postigo, and Italian Volvo Ocean Race sailor Alberto Bolzan calling tactics. My Song is hot favourite for monohull line honours and the IMA Transatlantic Trophy. Pier Luigi Loro Piana will be racing with his son Giacomo. Since delivery of the yacht in 2016, My Song has won several awards and was judged best yacht at the World Superyacht Awards. She is the fourth incarnation of My Song: "I stretched the My Song concept to 130 feet because the children become bigger and I'm getting older, so I need a boat that is a little bit more stable!" commented Pier Luigi.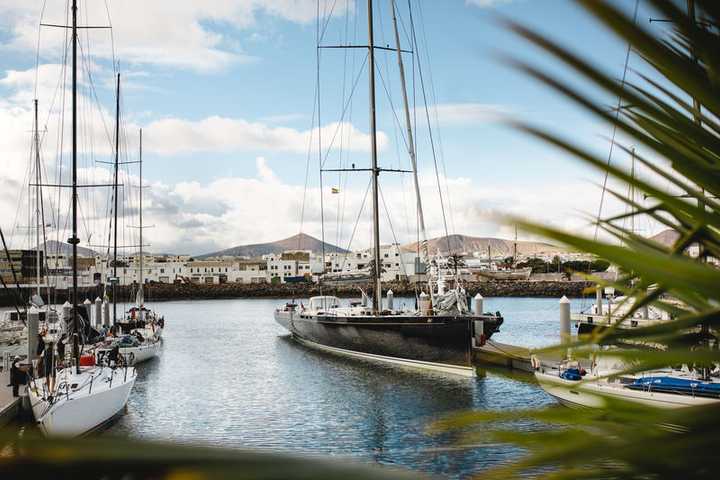 Charlotte Bonin, Marina Manager, "The team at Port Louis Marina is super excited to be welcoming the yachts to Grenada and wish them the best of luck in this challenge!"