Set against the picturesque, historic backdrop of a UNESCO World Heritage site, this marina in Grand Harbour Malta will take your breath away – by day or by night. The 500 year-old exquisite architecture of Valletta and Vittoriosa creates a captivating atmosphere, further enhanced by the waterfront buildings, which house chic restaurants, bars and café society.
Famed for its hot climate, spectacular sea views, choice of picture-perfect sandy beaches, and signature crystal clear blue waters, Malta remains one of the most popular summer destinations. When the season changes and winter beckons, look no further! The island of Malta offers plenty to attract Captains and Crew and holiday-makers.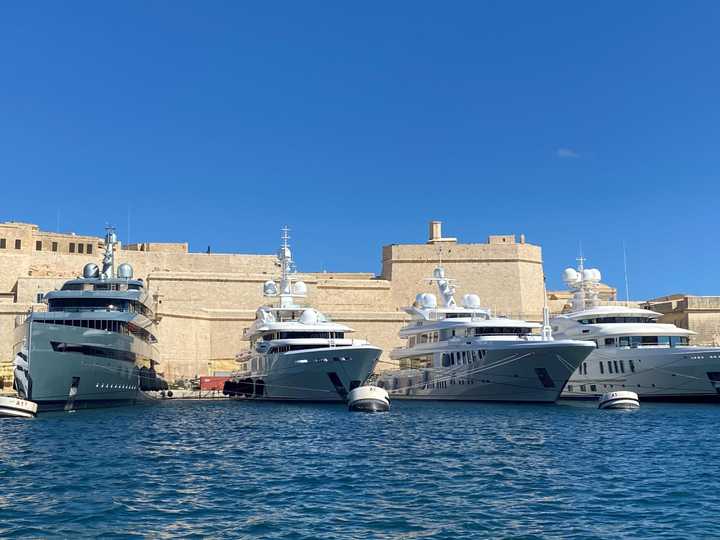 WEATHER
With around 300 days of sunshine every year, winter in Malta can often enjoy warm and mild weather. Although temperatures may not soar as high as they do in the summer months, it is not unusual to need to wear a sunhat come Christmas Day in Malta. This balmy winter weather means that you can still enjoy the plethora of attractions and outdoor activities available across the Maltese islands, whilst avoiding the traditional tourist queues of summer.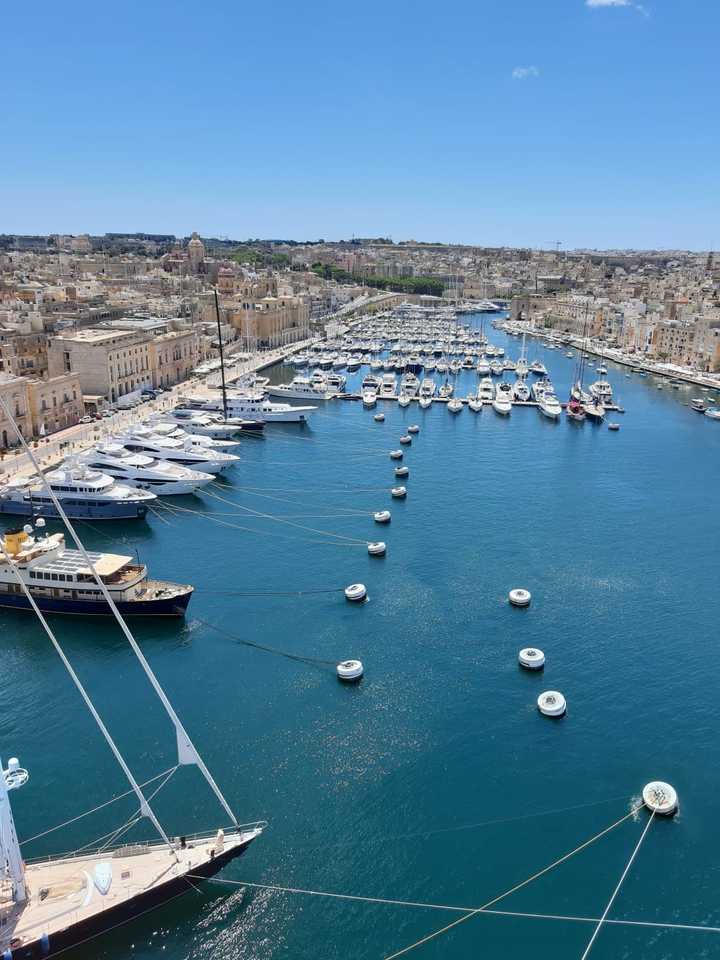 FOOD
Visit Malta at any time of year and you'll be treated to a unique selection of local traditional cuisine available only at that time. The winter months are no exception, so make sure your holiday includes sampling some of these quintessentially Maltese flavours, especially those found only during the cold snap.
For example, with pumpkin at its peak harvest, most households will include it as a key ingredient in Malta's winter warmer, the 'minestra'. This local dish is essentially a vegetable stew, which showcases the best of Maltese produce. Plus, Malta is also known to be a fabulous destination for those who like to dine out – with excellent restaurants on every corner, all with their own delicious specialities.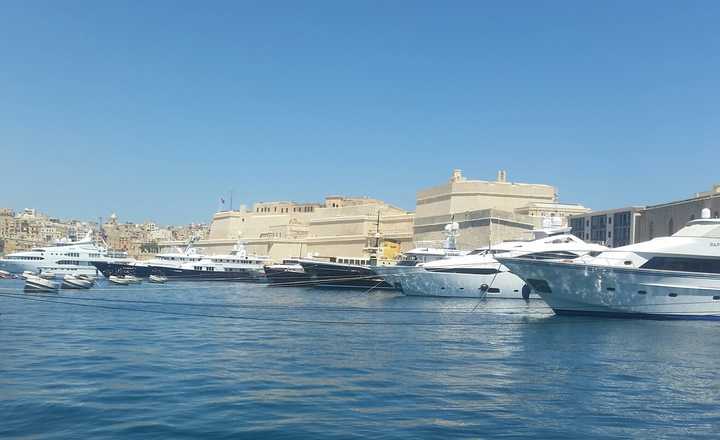 HISTORY & CULTURE
Malta and Gozo are home to one of the most diverse selection of museums and sites of historic interest in Europe, if not the world, and they are best experienced during winter. To explore Malta's vast history, you might visit some of the many outdoor ancient megalithic temples, the UNESCO World Heritage-listed capital city of Valletta, (which forms the back drop of Grand Harbour Marina), or the National War Museum. Arts enthusiasts may prefer instead to soak up the culture inside the National War Museum, National Museum of Fine Arts or National Museum of Archaeology.
THE CARNIVAL
Although the Maltese are famed for their 'festa' celebrations in summer, this talent for hosting the ultimate street party is repeated every February for the traditional Malta Carnival in Valletta, Floriana and the town of Nadur in Gozo. This annual mega-party features a parade of huge, intricately-decorated floats, a wide variety of traditional street food stalls, as well as a nation of revellers all dressed in weird and wonderful costumes. Be sure not to miss one of the main attractions held as part of the Malta Carnival, the 'kukkanja'. In this medieval game, competitors must climb as far as they can along a greased pole to win the prizes placed upon it.
THE MARINA TEAM AND FACILITIES
Grand Harbour Marina is the luxury destination for yachts and superyachts in the central Mediterranean. With ** berths available for superyachts from 40M-120M, we are delighted to welcome you throughout the year, even in the winter.
Winter berthing at Grand Harbour Marina comes with its perks, ensuring you a warm and welcome stay.
Experience VIP concierge services for both guests and crew
Safe and secure port offering 24-hour yacht support with berthing assistance for up to 135M alongside
Exceptional Shoreside facilities in terms of provisioners, agents & chandleries
Extensive Captains & Crew Programme offering a variety of activities related to wellness, fitness, educational and social.
Routine up to date maintenance checks of all electrical equipment
Modern washroom & laundry facilities
Environmentally conscious mindset on the dock with regard our waste disposal services
With a dedicated team of 26 marina staff, rest assured that your time berthing with Grand Harbour Marina will be both memorable and enjoyable from start to finish.