Yachting Ventures is the worlds' first startup accelerator for the leisure marine, yachting and superyachting industries.
Yachting Ventures has worked with a total number of 75 new companies from over 20 countries.
The Yachting Ventures third cohort starts in January 2022 with 20 startup company founders enrolling in the 6 week fixed term program. The program is all online and includes mentorship, connections and educational content. It is an immersive experience, aiming to accelerate the growth of early-stage ventures by compressing years' worth of learning into just a few months.
This is the second time Laura has been chosen to be an Ambassador for Yachting Ventures and comments,
"I am so pleased to be asked back to offer a helping hand in the 3rd cohort of Yachting Ventures! Being a part of the amazing program and meeting some incredible forward-thinking businesses paving the way for new and exciting opportunities in the marine industry is fantastic. I am delighted to work with Gabriella and look forward to sharing knowledge and expertise."
Other Yachting Venture Ambassadors include;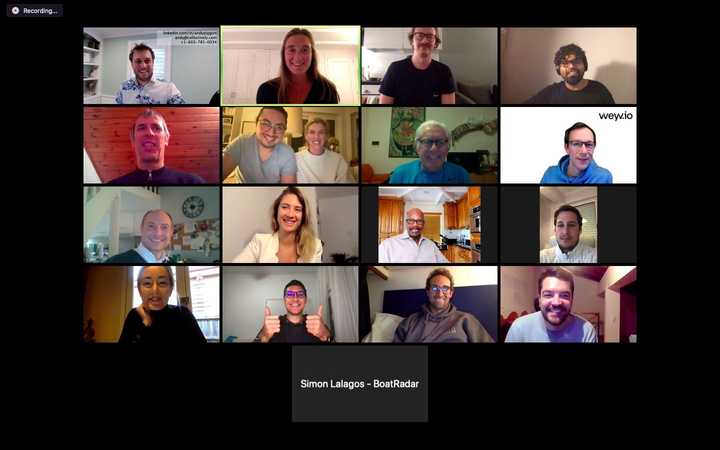 Laura has 15 years working in the marine and yachting industry, now as Marketing & Communications Manager for Camper & Nicholsons Marinas. This role includes marketing of the premium network of superyacht marinas in Malta, Turkey and the Caribbean, and consultancy projects for new build marinas around the world.
Gabriella Richardson, Founder of Yachting Ventures comments,
"The Yachting Venture Ambassadors are vital throughout the stages of the cohort offering unrivalled experience, connections and advise to help fast track new marine business, we are delighted to have such a diverse group of yachting professionals offering their insight. A Yachting Ventures Ambassador is an opportunity to stay on top of emerging innovations in the yachting space, work with mission-driven entrepreneurs and ultimately learn from and join the Yachting Ventures Community."
To find out more about Yachting Ventures, or be a part of the next cohort, click here.
You can see more detail on the YV Mentor team here.